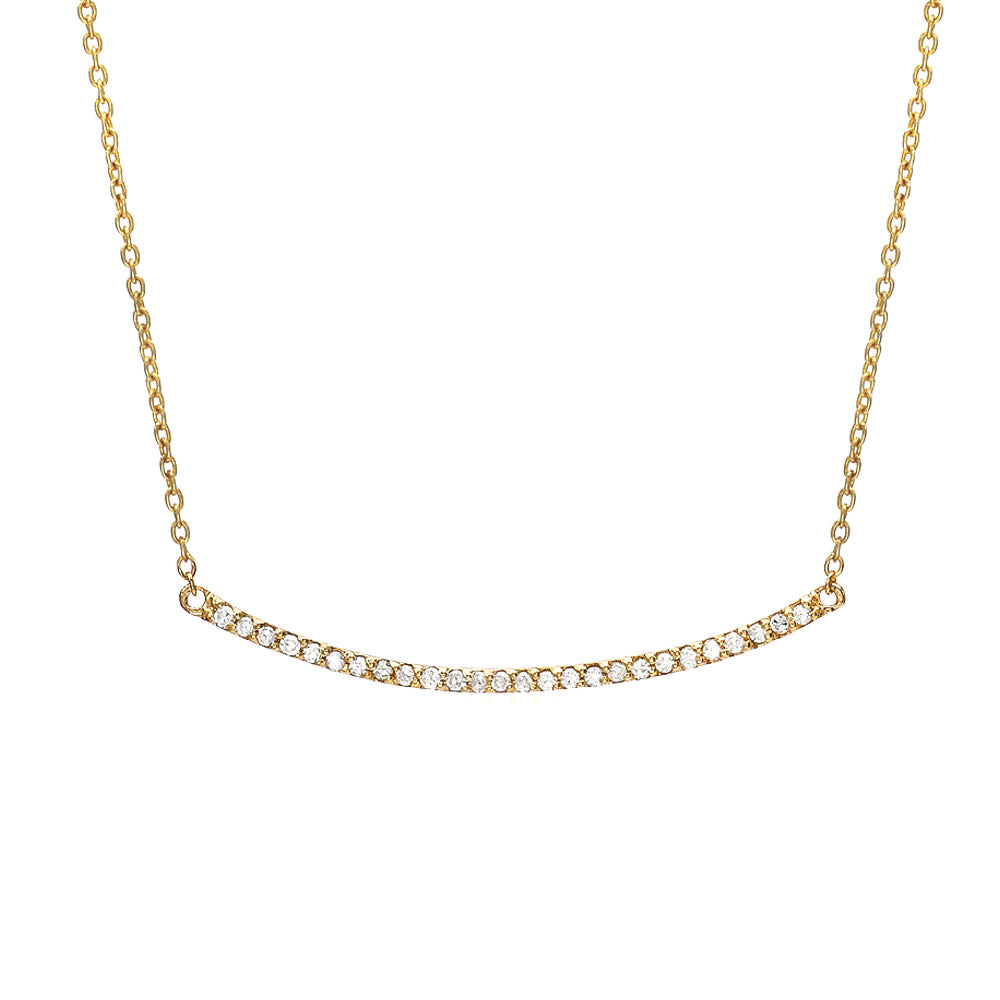 Diamond Bar Necklace
$950.00
Simply chic! This diamond bar necklace has 26 handset diamonds set in 14K gold with the perfect arch that compliments any neckline, hanging from a 16-18" adjustable chain. Perfect for layering or simply worn alone for a dash of sparkle.
Curved bar necklaces are a great choice - classic enough to wear alone, and a great way to add some simple horizontal texture to a layered look. This is one of our favorite everyday pieces - why not check out the other diamond bars in our range, like our sweet and elegant petite bar, the easy-to-wear long diamond bar, or for more impact, you can check out our extra long diamond bar or the diamond collar necklace.
Bar necklaces are elegant, sophisticated and ideal for everyday wear. Here are a few of the top features:

Available in rose gold, yellow gold, and white gold
16-18" adjustable chain length
Total approximate diamond weight: 0.11ct
A longer bar is available to order - click here to view it online
SKU: N0100105A

Our bar necklaces are beloved for their contemporary design and their handcrafted quality. At Liven, we carefully select conflict-free and ethically-sourced gems and materials for all of our pieces. To see more classic everyday pieces, be sure to explore our full collection, featuring rings, necklaces, and earrings.