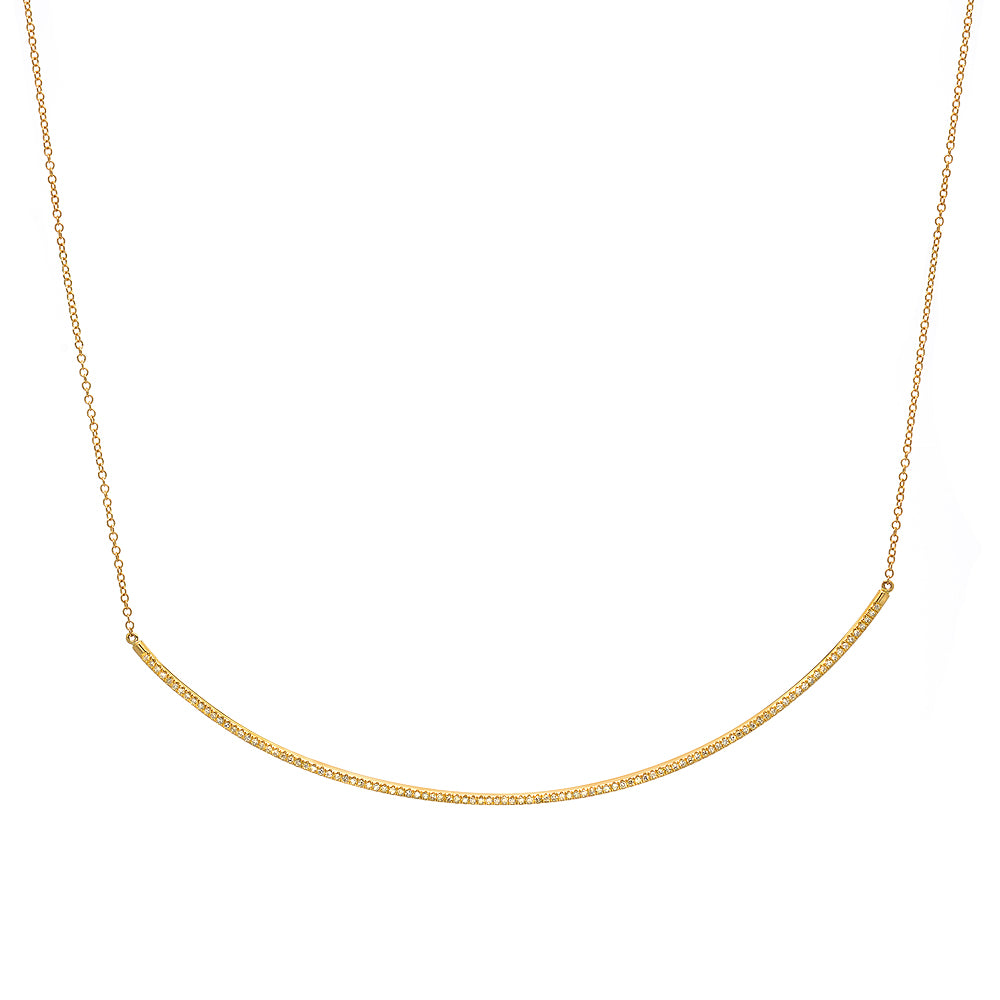 Extra Long Diamond Bar Necklace
$1,950.00
This diamond studded bar necklace is set in 14k gold and is attached to a 15-16-17" adjustable chain.
Curved bar necklaces are a great choice - classic enough to wear alone, and a great way to add some simple horizontal texture to a layered look. This is one of our favorite everyday pieces - why not check out the other diamond bars in our range, like our sweet and elegant petite bar, the classic bar necklace, the easy-to-wear long diamond bar, or for more impact, you can check out the diamond collar necklace.
This dramatic necklace features a gold bar with diamonds, that traces your neckline elegantly. Here are a few of the top features:

Available in rose gold, yellow gold, and white gold
15-16-17" adjustable chain
Total approximate diamond weight: 0.30ct
A long bar to wear alone, or to layer with other pieces
SKU: N0100362

Liven is home to expertly designed fine jewelry that combines timeless elements with on-trend silhouettes and styles. We strive to create pieces that feel effortlessly beautiful and fashion-forward through the use of quality materials and innovative designs. If you love this classic necklace, we invite you to explore the rest of our Necklaces Collection, featuring necklaces you'll love.