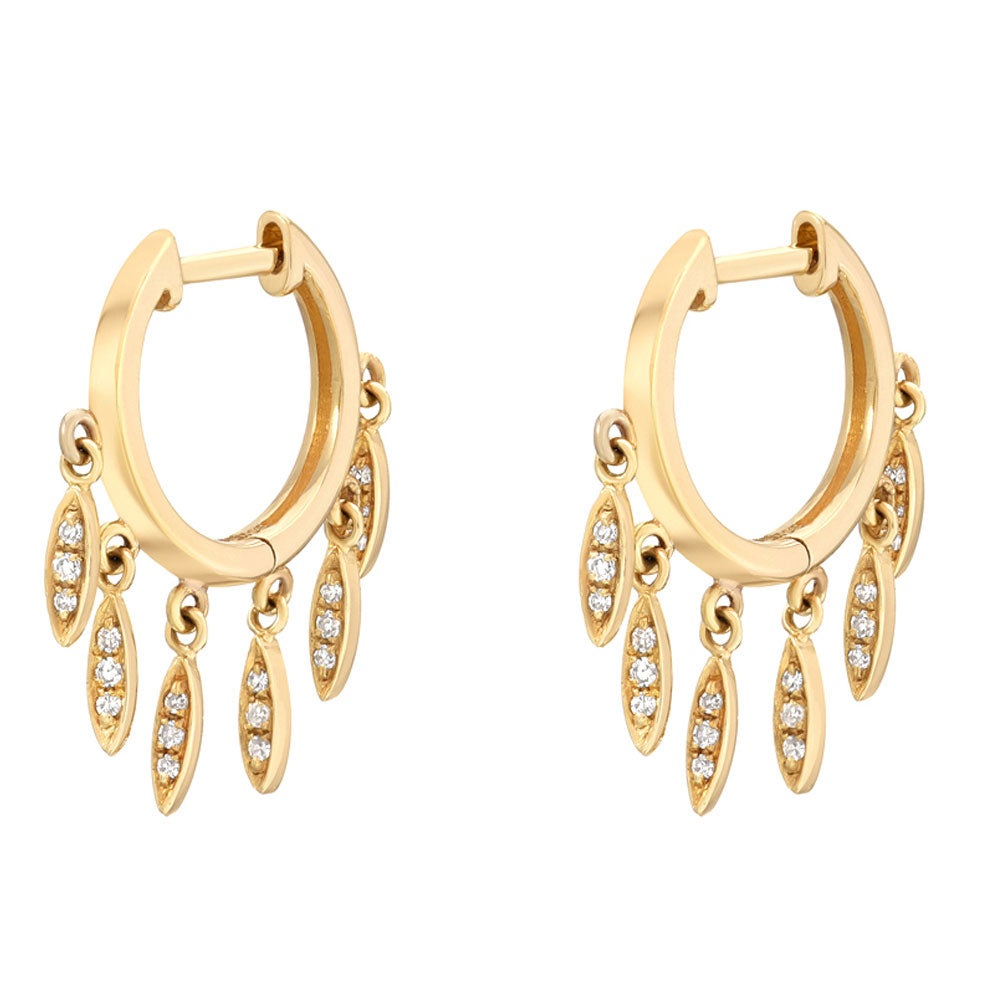 Willow Cascade Huggies
$1,198.00
These comfortable high polish huggies take it to the next level with a dramatic fringe of our signature dainty willow leaves. Attaching the leaves with subtle jump ring adds movement to these extra-special earrings. 
Every pair of Liven huggies features a reliable hinge, friction closure and smooth, comfortable post to ensure they become your go-to everyday earrings. 
Looking for some guidance? Click here to read our comprehensive guide to find the right huggies for you.
As is true of all the best examples of must-have fine jewelry, the charm of these diamond huggie earrings is all in the details. Here are a few of the top features:

Available in rose gold, yellow gold, and white gold
Total diamond weight: 0.11ct
Approximate internal diameter top to bottom: 8mm
A bold look, for boho chic or day-to-night glam
SKU: E01001380

As with our full collection of jewelry, these gold huggie earrings feature ethically sourced, conflict-free diamonds. We invite you to experience the best of both timeless influence and in-the-moment design with these diamond huggie earrings and other jewelry pieces from Liven. For help navigating our current collection, we invite you to contact us at (213) 293-6088, or reach us via email at info@livenco.com.