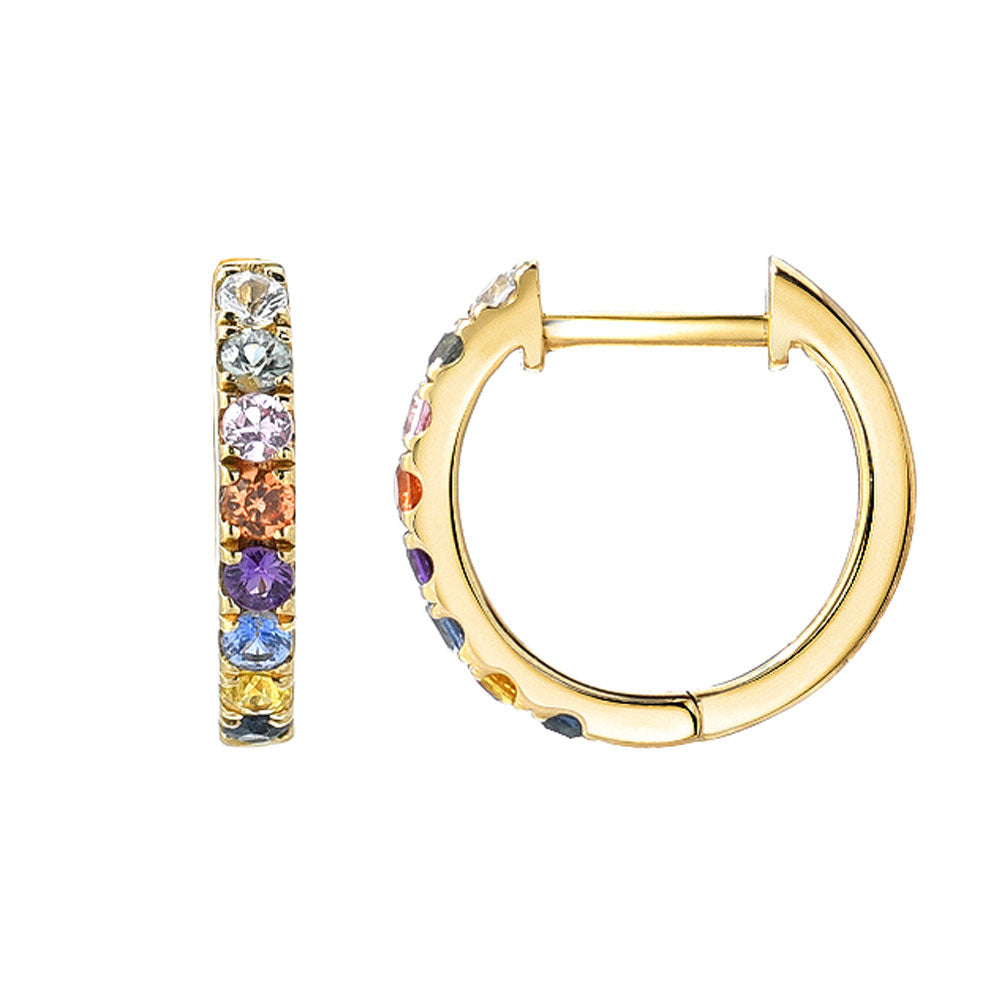 Multicolor Sapphire Huggies
$975.00
These sapphire huggies are a beautiful, colorful choice for adventurous souls! The sapphires are hand-selected and carefully arranged, in rich and pastel hues. Each pair is slightly different, so enjoy these as the one-of-a-kind wonders they are.
Sapphires are a stone of beauty and strength. Add these beautiful huggies to your jewelry collection today.
Looking for some guidance? Click here to read our comprehensive guide to find the right huggies for you.
Each item of jewelry in our collection features the best of high quality materials, expert craftsmanship, and ethically sourced and conflict free diamonds. Here are just a few of our favorite features of these earrings:

14K gold in your choice of rose, white or yellow
Micropave multicolor sapphires cover the front of the huggies
Total sapphire weight: ~0.49ct
Approximate internal diameter: 8.75mm
SKU: E01001354

These beautiful huggies are sleek, stylish and sophisticated – and the perfect way to enjoy a bit of everyday luxury. For questions about these earrings, or any piece in our collection, we encourage you to give us a call at 213.293.6088, or to reach us anytime via email at info@livenco.com.