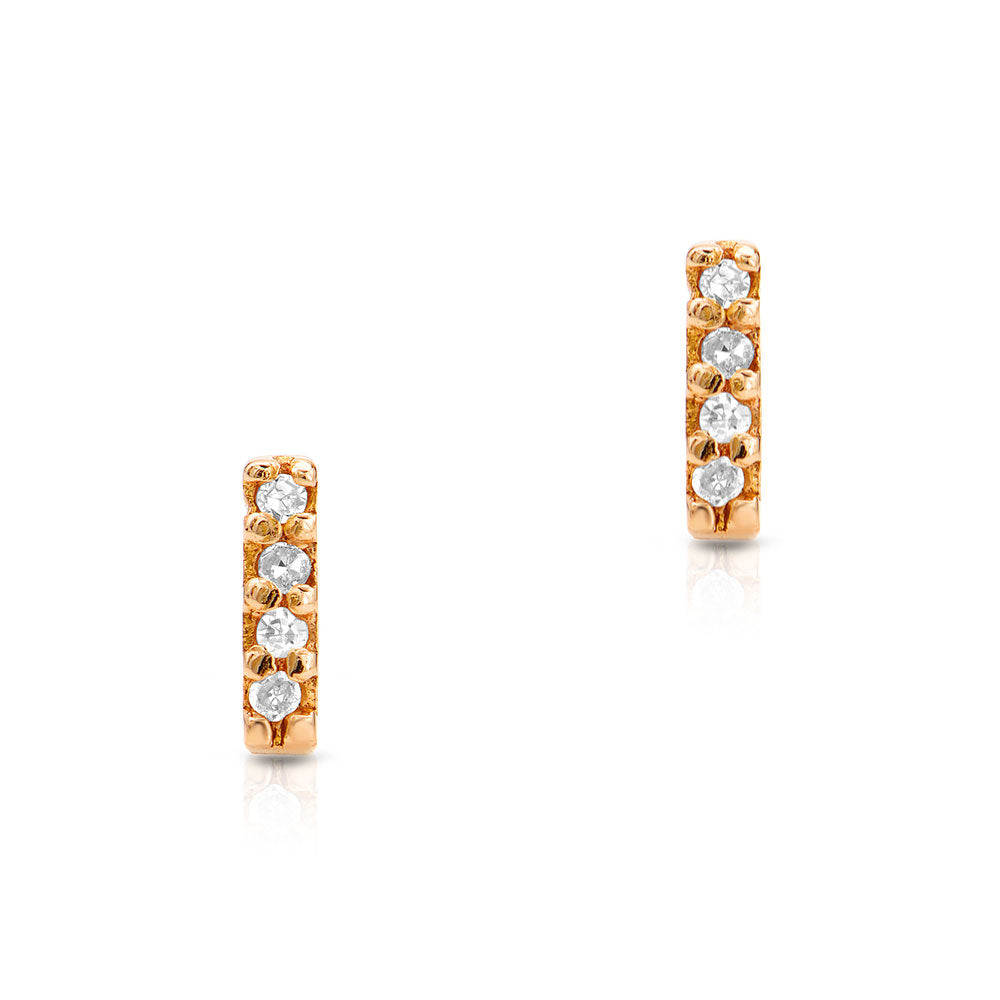 Petite Bar Post Earrings
$350.00
If you're in the mood to mix it up from your usual studs, we've got the pair for you. Liven's Petite Bar Post Earrings are dainty, sweet, and balance 14k gold with genuine diamonds for the perfect touch of subtle shine. We're confident you'll fall in love with the exquisite detailing and careful craftsmanship on these delicate diamond bar earrings.
This earring style is available in two other sizes: 9.8mm and 60mm.
Our Petite Bar Post Earrings offer a fresh take on a classic bar stud earring. Handmade from conflict-free diamonds, you'll look as good as you feel when you show off these studs. A few more of our fave features include:

14K gold setting in your choice of yellow gold, white gold, or rose gold
Approximate dimensions of piece: 5mm x 1.2mm
Total diamond weight 0.03ct
Click here for the larger size
SKU: E0100693

At Liven, we're proud to say that all of our contemporary fine jewelry pieces are lovingly crafted using responsibly sourced materials. These diamond bar earrings are just one of our many petite jewelry styles, so be sure to shop our entire Petite Collection to find the perfect complement to your Petite Bar Post Earrings. If you want to opt for a cool, coordinated style, consider pairing them with our Medium Bar Post Earrings and double up on this stunning trend. Go ahead — treat yourself to everyday luxury when you place your order today.