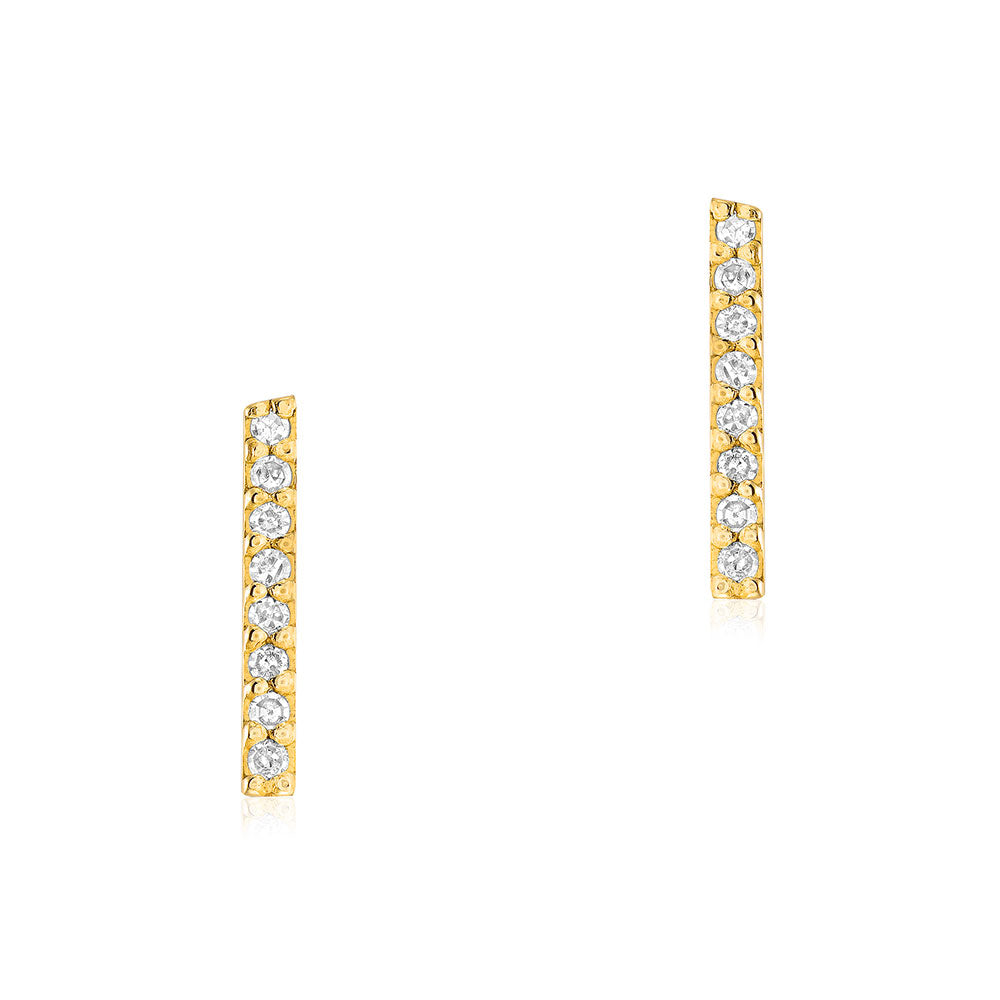 Medium Bar Post Earrings
$475.00
These medium stick studs have 16 diamonds set in 14k gold. Each bar is approximately 9.8mm in length.
Available in two other sizes: 5mm and 60mm.
Get the look - pair with our petite bar post earrings.
This charming classic stud is sure to become your everyday afvorite. Here are a few of the top features:

Available in rose gold, yellow gold, and white gold
Approximate length of bar: 9.8mm
Total approximate diamond weight: 0.05ct
Post is positioned around three-quarters of the way up the post, so you can wear the post any way you wish!
SKU: E0100691

Liven's specialty is everyday luxury, and this sweet and simple earring is no exception. The full collection features 14k gold in modern white, soft rose or classic yellow, fabulous responsibly sourced diamonds, and one of a kind colored stones that will form the new centerpiece of your jewelry collection. Explore Liven today.