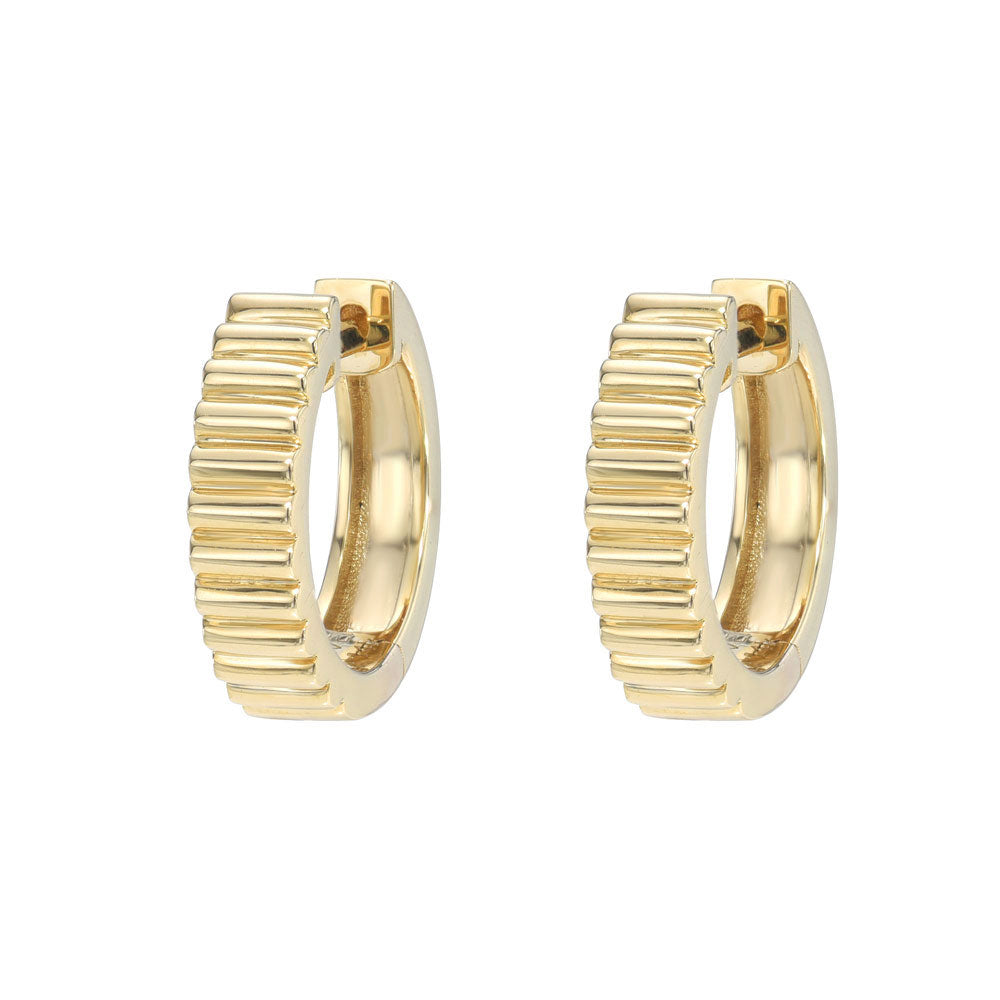 DNA High Polish Huggies
$950.00
These gorgeous textural huggies feature high polish horizontal bands of gold. An ideal everyday earring, these elegant hoops add modernity and warmth to your look.
Our DNA collection is designed to celebrate the textures of life. We are all connected by that which defines us - our hereditary material - DNA. Our connectedness, our individual life journeys that combine and intersect, a celebration of differences, growth and forward motion, this collection effortlessly embraces these contradictory ideas that combine into the one great mystery - life.
 Looking for some guidance? Click here to read our comprehensive guide to find the right huggies for you.
Some gold colors require a special order.
These gorgeous huggies feature horizontal bands of gleaming 14k gold in a diameter perfect for everyday wear. Additional features include:

Available in your choice of 14k rose gold, white gold, or yellow gold
Made without diamonds for a clean, elegant finish
Approximate internal diameter top to bottom: 8.5mm
Approximate width of huggies: 3.2mm
SKU: E01001626

At Liven, we focus on creating contemporary fine jewelry that feels both fresh and timeless. In addition to our collection of diamond and gold earrings, we also create unique rings, braceletsandnecklaces that range from dainty and delicate to bold statement pieces. Explore the rest of our collection to find more beautifully designed, sophisticated jewelry to wear and cherish for years to come.