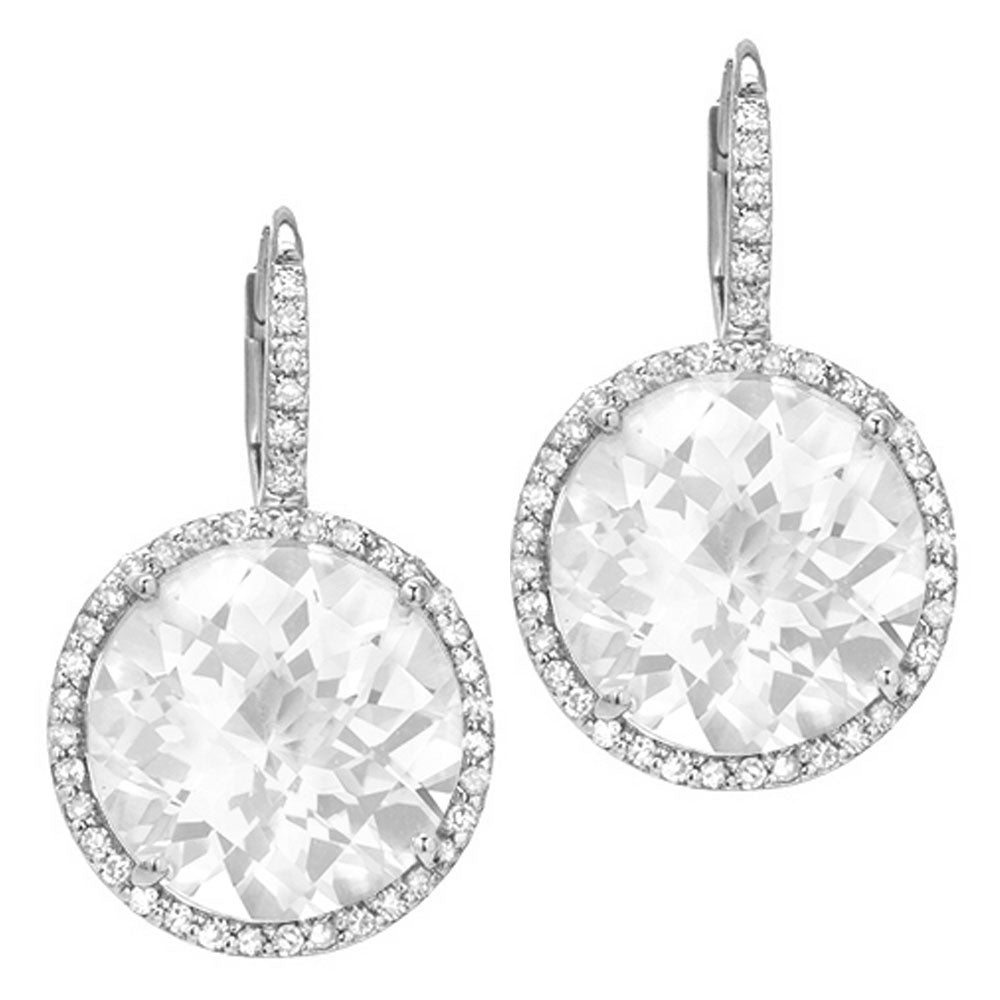 White Topaz Drop Earrings
$2,925.00
These elegant white topaz earrings are haloed with white diamonds and set in 14k gold. A beautiful statement in a classic style.
These beautiful earrings feature round, faceted white topazes, haloed with diamonds and attached to diamond leverbacks. Here are a few of the top features:

Available in rose gold, yellow gold, and white gold
A beautiful choice for your special day
Total approximate length of earring including leverback: 24.5mm. Diameter of white topazes: 12mm, diameter including halo: 14.5mm
Total approximate diamond weight: 0.36ct
Total approximate white topaz weight: 15.55ct
A bold and beautiful classic look
SKU: E0100646

As with our full collection of jewelry, these white topaz and diamond earrings feature ethically sourced, conflict-free diamonds. We invite you to experience the best of both timeless influence and in-the-moment design with these diamond earrings and other jewelry pieces from Liven. For help navigating our current collection, we invite you to contact us at (213) 293-6088, or reach us via email at info@livenco.com.