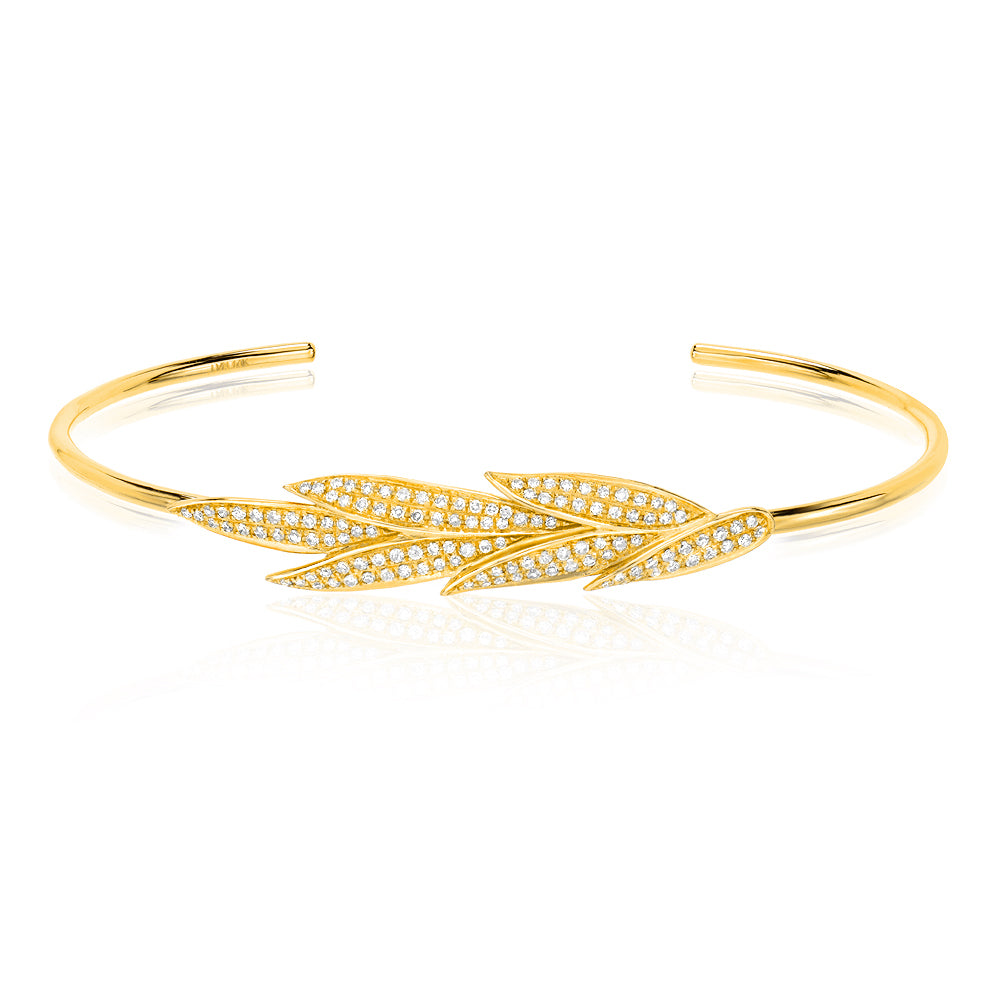 Wheat Sheaf Bangle
$2,750.00
This bangle is a hand-pulled solid gold wire, topped with a beautiful gold-and-diamond wheatsheaf. An enduring symbol of renewal, nourishment and rebirth, this powerful piece will elevate your jewelry wardrobe. Standard size is 6.25" - other sizes are available for special order.

A cuff bangle is an easy way to accessorize, and offers flexibility and comfort. This wheatsheaf bangle is hand-crafted in 14k gold and diamonds. Here are a few of the top features:

Available in rose gold, yellow gold, and white gold in standard 6.25", and other wrist sizes are available to order - contact us to find out more
Total approximate diamond weight: 0.33ct
An eye-catching style with a beautiful message
SKU: BG0100129

Each Liven bangle is crafted by hand, made with love and just for you! Seek out elegance with modern flair in 14k gold and responsibly sourced diamonds. Liven's collection of designer necklaces will elevate your jewelry wardrobe with freshness, shine and unique beauty.