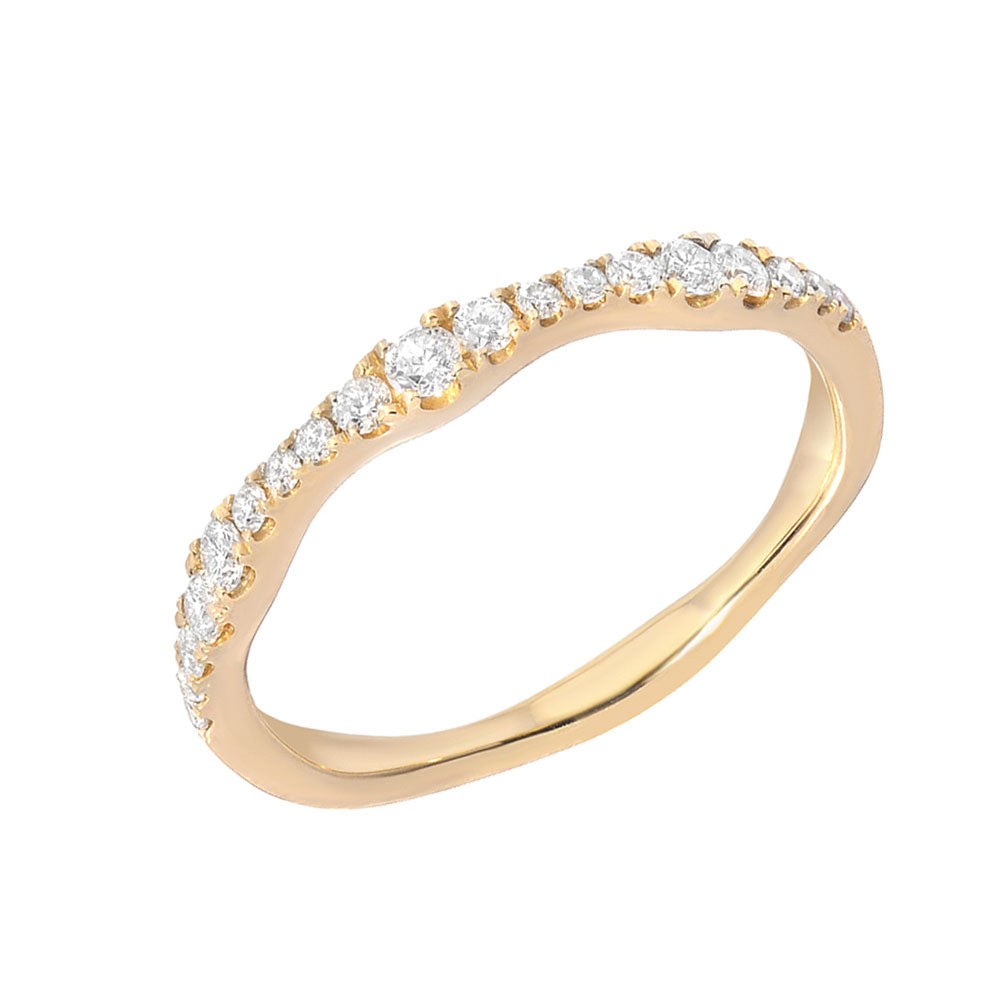 Wave Bridal Band
$1,598.00
This band features a line of gently graduated diamonds, cresting and subsiding along this charming gold ring. Each ring in our collection is meticulously handmade using ethically sourced materials, just for you. 
Two of these rings, stacked either side of a classic solitaire diamond, creates an incredible wedding stack. Nestled against a colored stone band, it is dramatic and impactful. Nested in a stack of other diamond bands, it is truly gorgeous - this ring does it all! Custom sizes from 2-12 available to order - contact us to find out more.
This diamond ring is handcrafted using only the highest quality materials. Additional features of this gorgeous diamond halfway band include:

Total diamond weight: 0.27ct
14k gold - available to order in rose, white and yellow
Custom sizes from 2-12 available to order
SKU: R01003217

All of Liven's contemporary fine jewelry, including this gorgeous diamond ring, is lovingly crafted using responsibly-sourced materials and conflict-free diamonds. Our line ranges from dainty, delicate items to statement-making styles, so we encourage you to explore our full collection to find your perfect piece. If you have any questions about our jewelry, we invite you to reach out to us via phone at 212.293.6088 or via email at info@livenco.com.