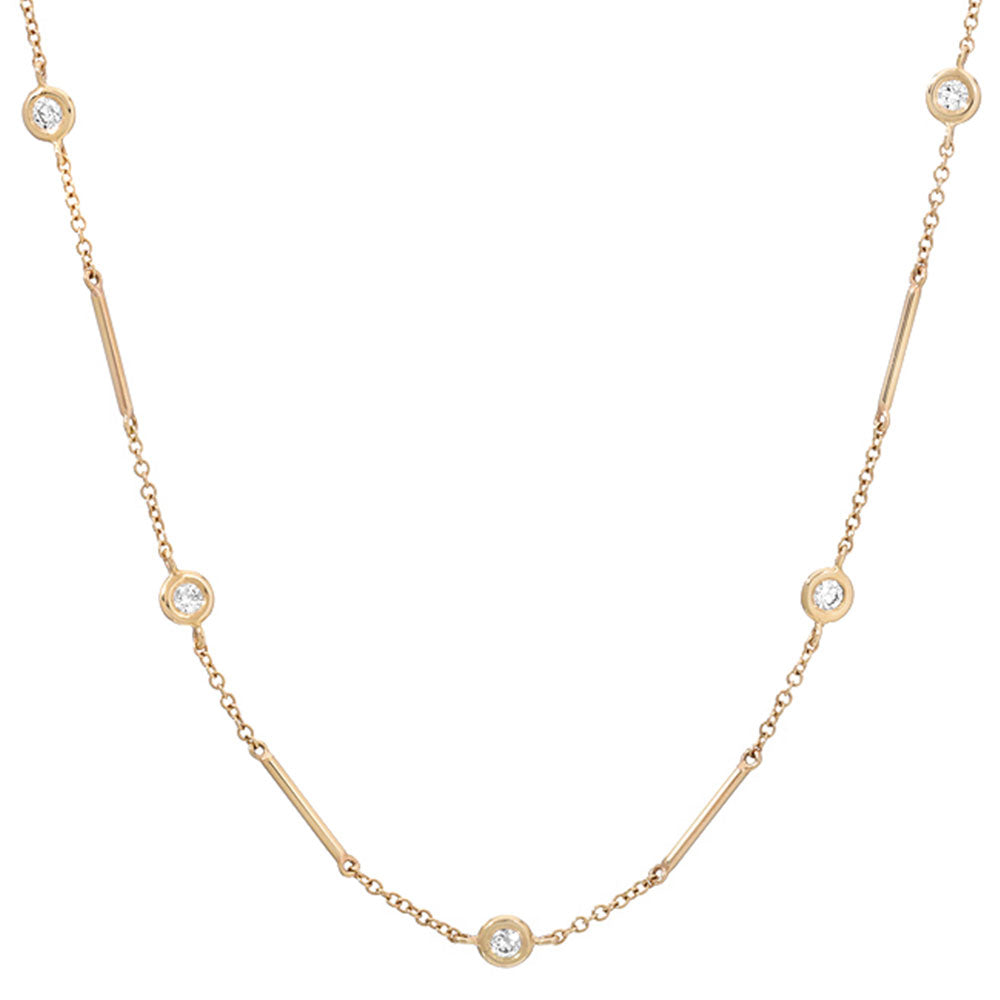 Unity Chain Necklace with Station Diamonds
$1,950.00
Lengths of fine chain are paired with delicate hand-pulled wires to create our Unity Chain collection. This classic necklace features a sixteen inch length of our custom hand-made Unity chain, finished with a two-inch adjustable chain and interspersed with sparkling bezel set diamonds across the front of the necklace.
Some gold colors require a special order. Custom lengths are available to order.
This stunning necklace features perfectly balanced lengths of fine chain with dainty hand-pulled wires for subtle texture and shine. We make this chain painstakingly by hand, just for you. Here's some of the features of this beauty:

Available in rose gold, yellow gold, and white gold, and in custom lengths if required
Standard length is 18" with an option to wear at 16"
Total approximate diamond weight: 0.22ct
Seven elegant bezel set diamonds are evenly spaced across the front half of the necklace
SKU: N0100789

The Liven Unity Chain Collection is a wonderful addition to your jewelry wardrobe. Whether you're heading out for a night you won't forget or simply in the mood to elevate your workday outfit, this simple and elegant style will help define your look. If you have any questions about our 14k gold piece, give us a call.