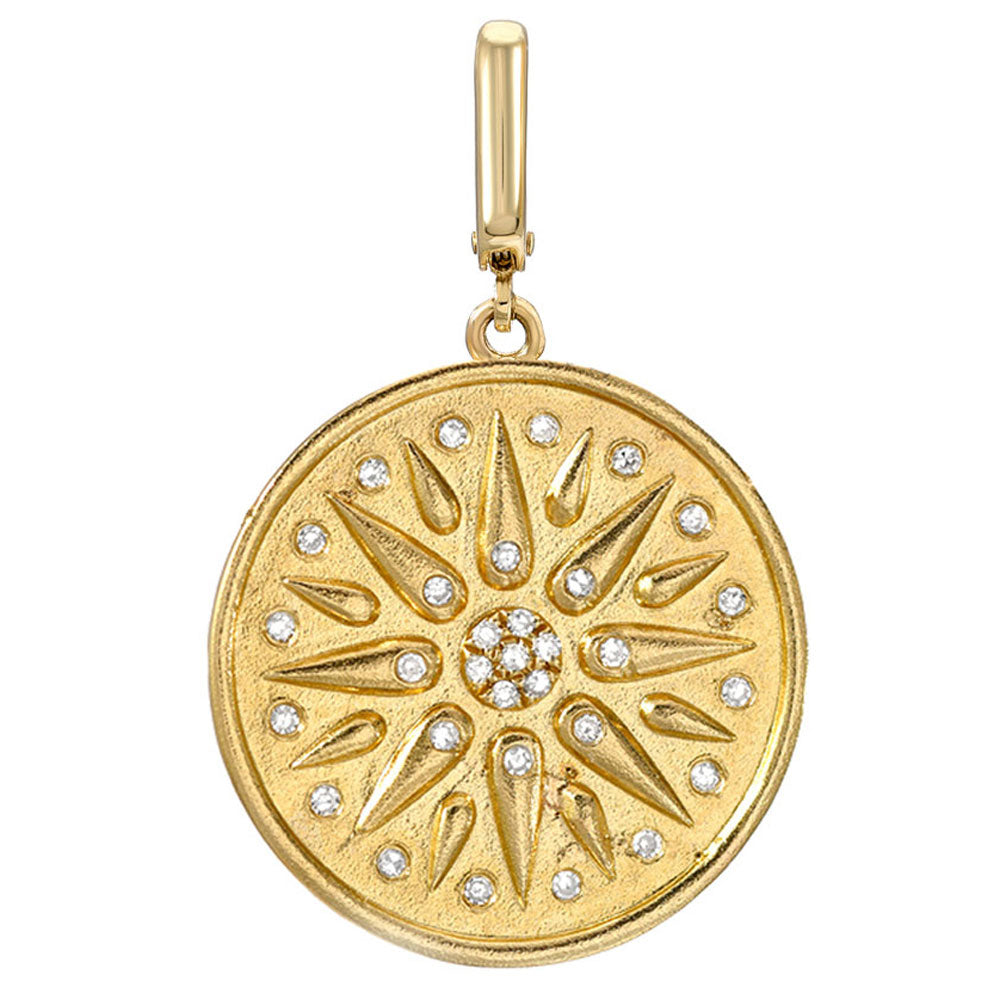 Talisman Disc Clip Charm
$1,450.00
These beautiful talisman disc features a hand-carved mesmeric pattern scattered with diamonds. Add to your favorite chain, or choose one of our Unity Chains or Hand Made Chains.
Our clip charms feature a hand made spring clip clasp, so no need to visit your jeweler for soldering - add or remove as you wish!
This fabulous talisman clip charm features a raised sunray design studded with diamonds. Imbue this powerful symbol with meaning and carry it with you always. Here are a few of the top features:

Available in rose gold, yellow gold, and white gold
Approximate diameter: 18mm
Total approximate diamond weight: 0.10ct
Pair with our handmade chains
SKU: P01001048

The Liven Talisman Clip Charm is a wonderful addition to your jewelry wardrobe. Add to your favorite chain, or use one of our Hand Made chains or Unity Chains. If you have any questions about our 14k gold charm, give us a call.