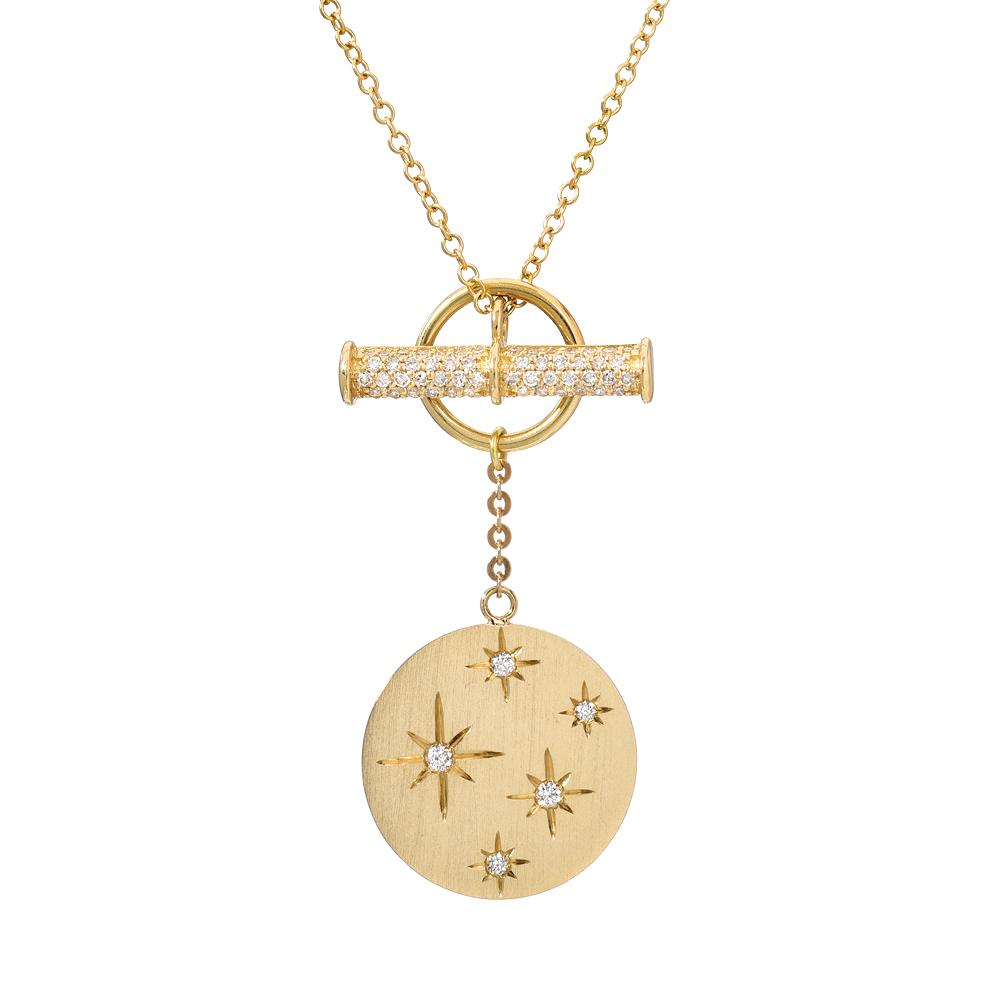 Starry Disc Toggle Necklace
$2,450.00
This extra-special necklace is so versatile! It features a diamond-encrusted toggle floating on an adjustable chain - wear it at 20, 22, 24 or 26" length - with a satiny brushed gold and diamond charm hanging securely from the end. The charm is removable, so you can wear it with your other pieces, or you can add other charms to this necklace for a bohemian look.
Some gold colors require a special order. Custom lengths are available to order.
This gorgeous piece offers movement, texture and shine to your look, with so many ways to wear! Here's some reasons to love this piece:

Available in rose gold, yellow gold, and white gold, and in custom lengths
26" length, with an option to wear at 20", 22" or 24"
Total approximate diamond weight: 0.25ct
A beautiful luxe necklace for a boho-everyday look
SKU: N0100780

This striking necklace features a floating diamond and gold toggle on a long chain, with a ring-and-chain disc attachment. Versatility is the name of the game with this cool, long necklace. If you have any questions about our 14k gold piece, give us a call.