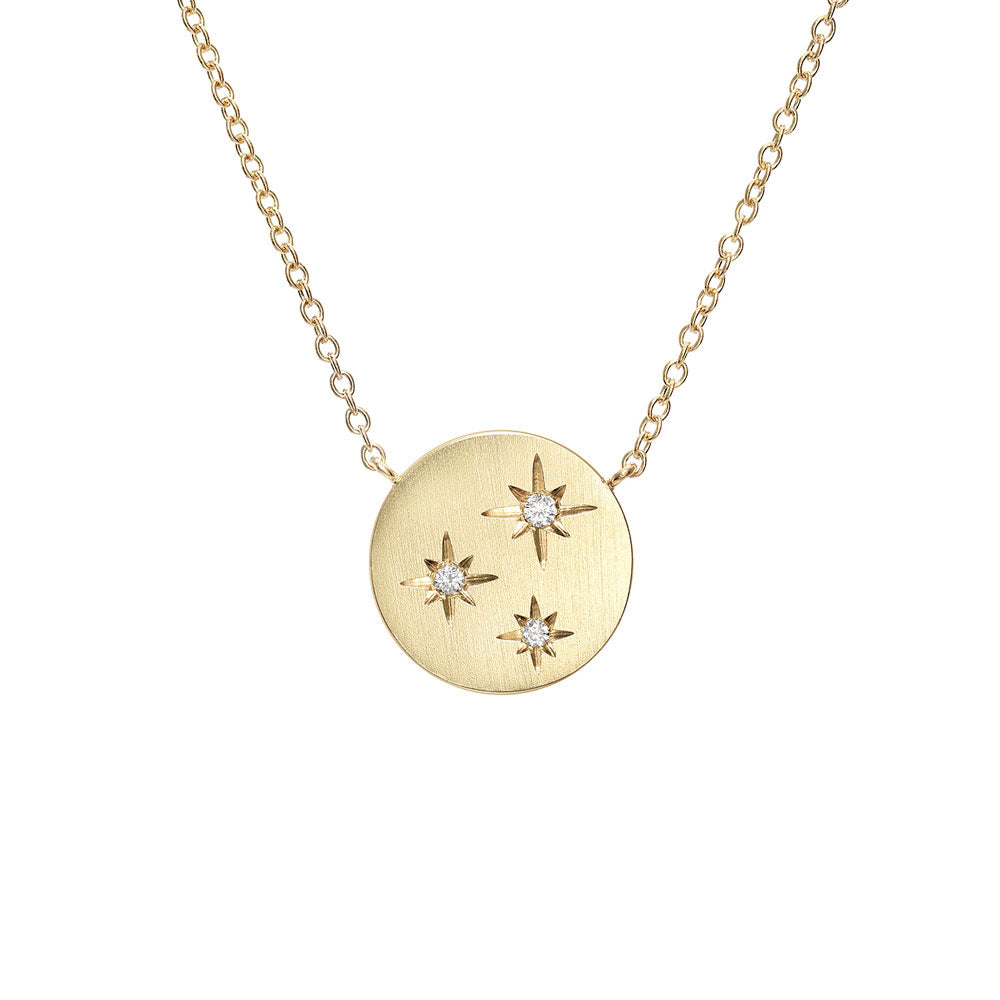 Starry Disc Mini Necklace
$898.00
This super-sweet little disc features a subtle brushed finish, hand-cut starburst details and three perfectly petite diamonds. This is a crucial piece for a modern eclectic layered look; adding dynamic texture and warmth to any outfit.
This gorgeous necklace brings elegance, texture and shine to your look, with so many ways to wear! Here's some reasons to love this piece:

Available in 14k rose gold, yellow gold, and white gold
16-18" length
Total approximate diamond weight: 0.03ct
A beautiful luxe necklace for a boho-everyday look
SKU: N0100829

This striking necklace features a brushed finish with hand-cut stars and beautiful diamonds. Versatility is the name of the game with this cool, chic necklace. If you have any questions about our 14k gold piece, give us a call.