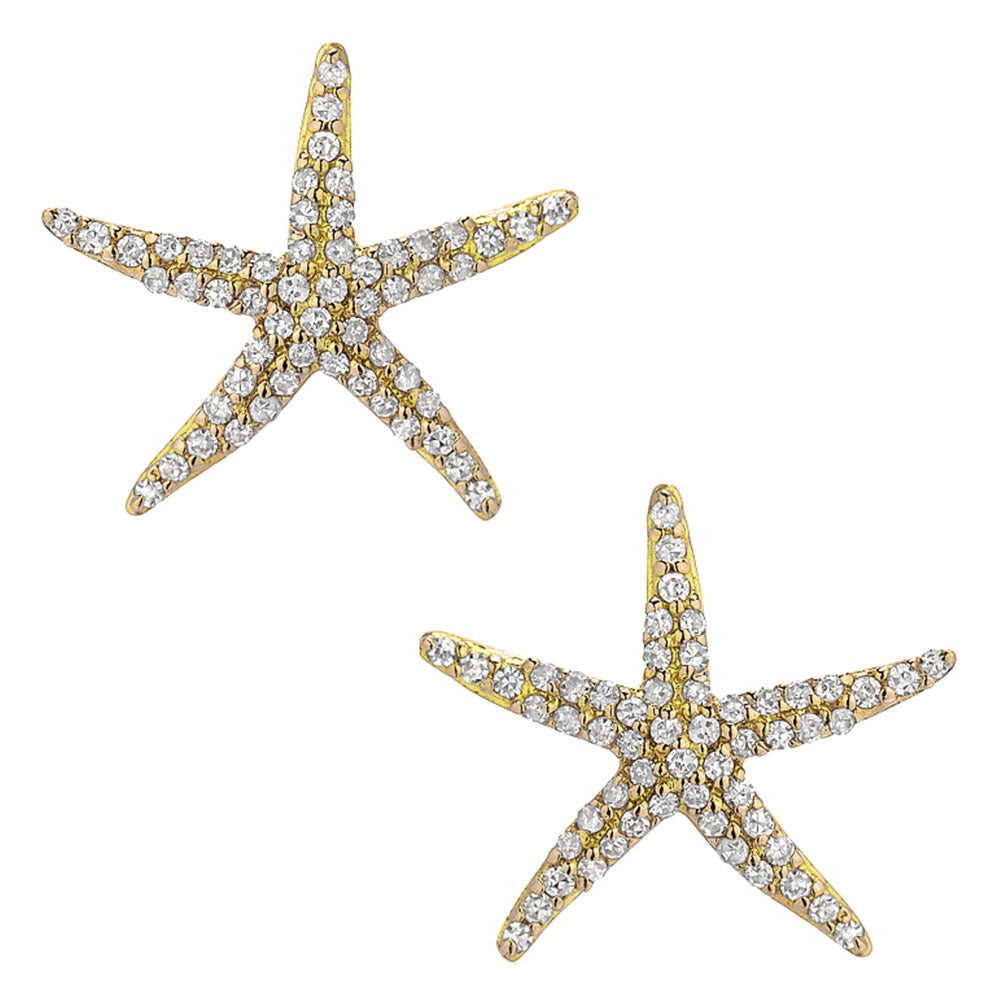 Starfish Pave Posts
$1,350.00
These 14k gold starfish earrings are studded with diamonds.
The starfish is one of the ocean's most unique and mystifying creatures. With its beautiful symmetry and elegant movement, it symbolizes guidance, intuition, inspiration, and safe travel. Our stunning starfish charms are handcrafted in 14k gold, hand-detailed and accented with pave diamonds. This sublime style is available in a necklace, as well as two sizes of beautiful stud earrings. 
Glamorous, elegant, and just a little bit playful, these diamond starfish earrings will offer a fun yet timeless alternative to your usual studs. Like all of Liven's jewelry, these Starfish Pave Posts are handcrafted from conflict-free diamonds, so you can feel great about what you wear. A few additional features for these earrings include:

Your choice of 14k yellow gold, rose gold, or white gold
Total diamond weight of 0.29ct, approximate length of earring: 13.5mm
Comfortable and secure post backing
SKU: E01001054

Whether you're shopping for a gift or looking for a little something special for yourself, our diamond starfish earrings will offer just the right amount of easy-to-wear elegance. At Liven we strive to combine on-trend looks with quality materials to create endlessly wearable jewelry. We pride ourselves in handcrafting each piece with the utmost care. If you have any questions about these diamond and gold starfish earrings or any of our other pieces, please feel free to get in touch with us via phone (213) 293-6088, or reach us anytime via email at info@livenco.com.