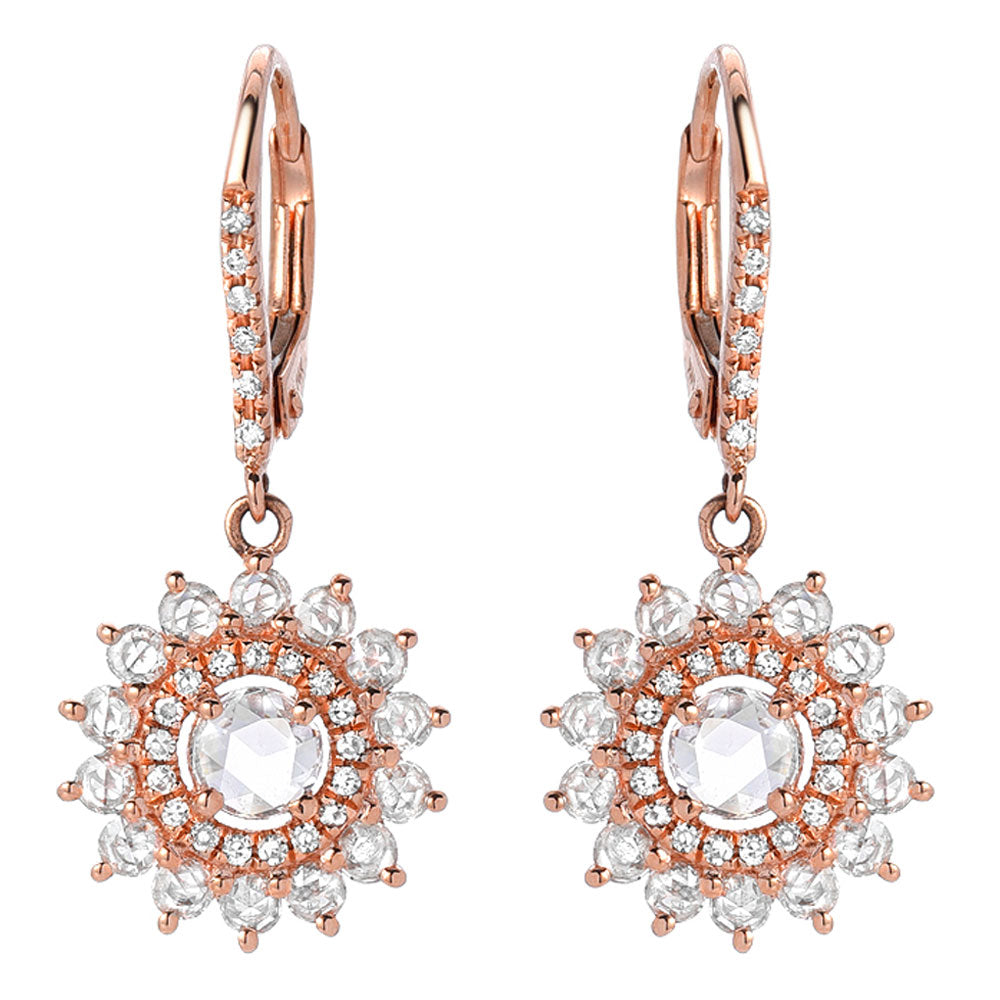 Starburst Mandala Earrings
$4,750.00
A hint of magic is infused into these whimsically decadent earrings. They feature a starburst motif and a beautiful rose cut diamond center, reminiscent of the hypnotically beautiful impact of a mandala. Symmetry, pointed edges, and sparkling diamonds bring them to life. Pair these starburst mandala earrings with any look to add a touch of glam to any outfit.
These luxe starburst earrings are sure to make a statement, and one of our favorite things about this set of earrings is a signature combination of expert craftsmanship and stunning design. Here are just a few of the features of these mandala earrings:

Available in your choice of rose gold, yellow gold, and white gold
High quality, hand-set diamonds that are 100% conflict-free
Total approximate length of earring: 27.2mm; width of mandala: 11.7mm
Total diamond weight: 1.02ct
SKU: E01001250

At Liven, we're thrilled to provide a selection of statement-making, exquisitely handcrafted jewelry that's both eye-catching and understated, and this pair of starburst earrings is no exception. Whether you're looking for the ideal addition to your own fine jewelry wardrobe or the perfect gift for an upcoming special occasion, we're confident that you'll fall in love with this gorgeous set. For help placing an order, or for assistance navigating our current selection, we encourage you to contact us at (213) 293-6088, or reach us anytime via email at info@livenco.com.