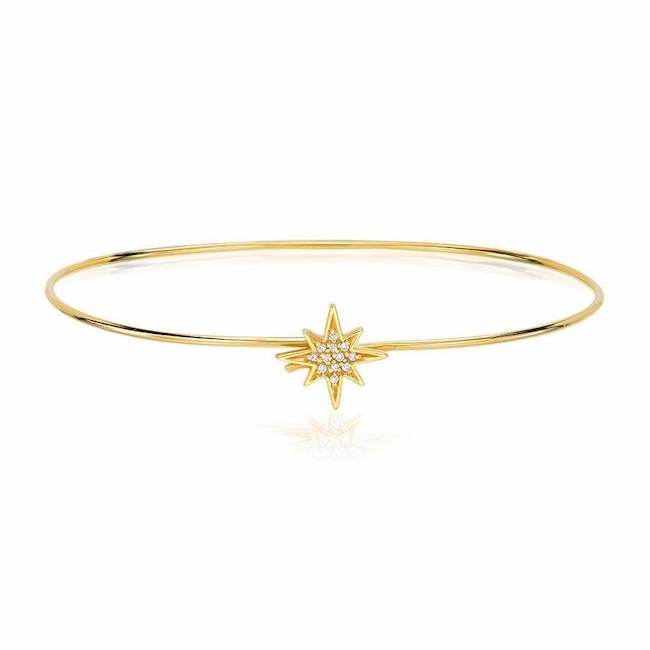 Starburst Hook Bangle
$1,198.00
14k gold starburst bangle with 12 hand set diamonds. 
As is true of all the best examples of must-have fine jewelry, the charm of ththis handmade starburst hook bangle is all in the details. Here are a few of the top features:

Available in rose gold, yellow gold, and white gold
Hand-pulled wire with a hook closure, approximate wrist size of 6.25"
Total approximate diamond weight: 0.05ct
A classic motif, the starburst signifies action and light, brightening your life
SKU: BG0100113

Liven's mission is to provide fashion-forward fine jewelry that is both timeless and modern, evoking an effortless, fresh sense of style. All of our diamond necklaces, rings, and bracelets use conflict-free diamonds, including this beautiful piece. If you have any questions about our company or our products, please contact us via email at info@livenco.com or by phone at 213.293.6088.