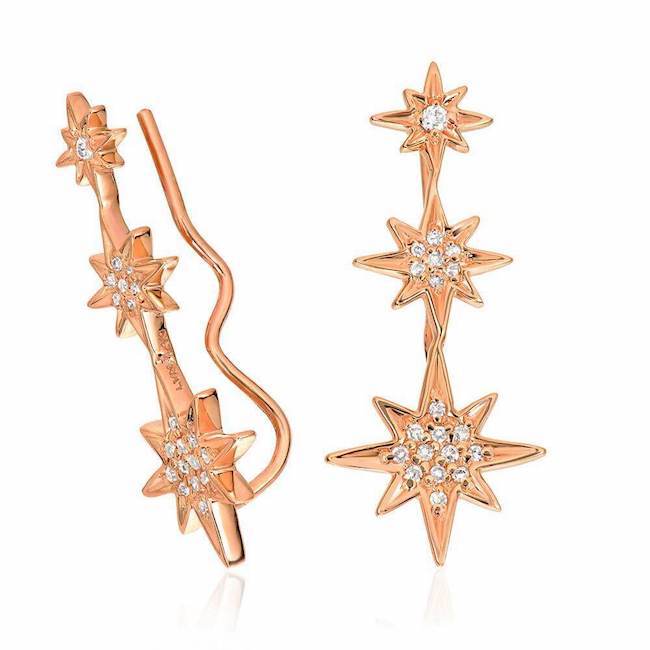 Starburst Ear Climbers
$1,725.00
These edgy ear climbers are set in 14k gold. As a standout piece in our Celestial Collection, these gorgeous graduated starbursts are just like the Fourth of July in jewelry form! Made with our signature 'twisty' wire backing, to ensure a fit that is both snug and comfortable, these are an easy-to-wear piece that steps up your ear game to the next level.
As is true of all the best examples of must-have fine jewelry, the charm of these diamond climber earrings is all in the details. Here are a few of the top features:

Available in rose gold, yellow gold, and white gold
Approximate length: 25mm
Total approximate diamond weight: 0.13ct
SKU: E0100941

Our Starburst earrings are beloved for their contemporary design and their handcrafted quality. At Liven, we carefully select conflict-free and ethically-sourced gems and materials for all of our pieces. To see more celestially-inspired pieces, be sure to explore our Celestial Collection, featuring rings, necklaces, and other pave diamond earrings inspired by the sun, moon, and stars.