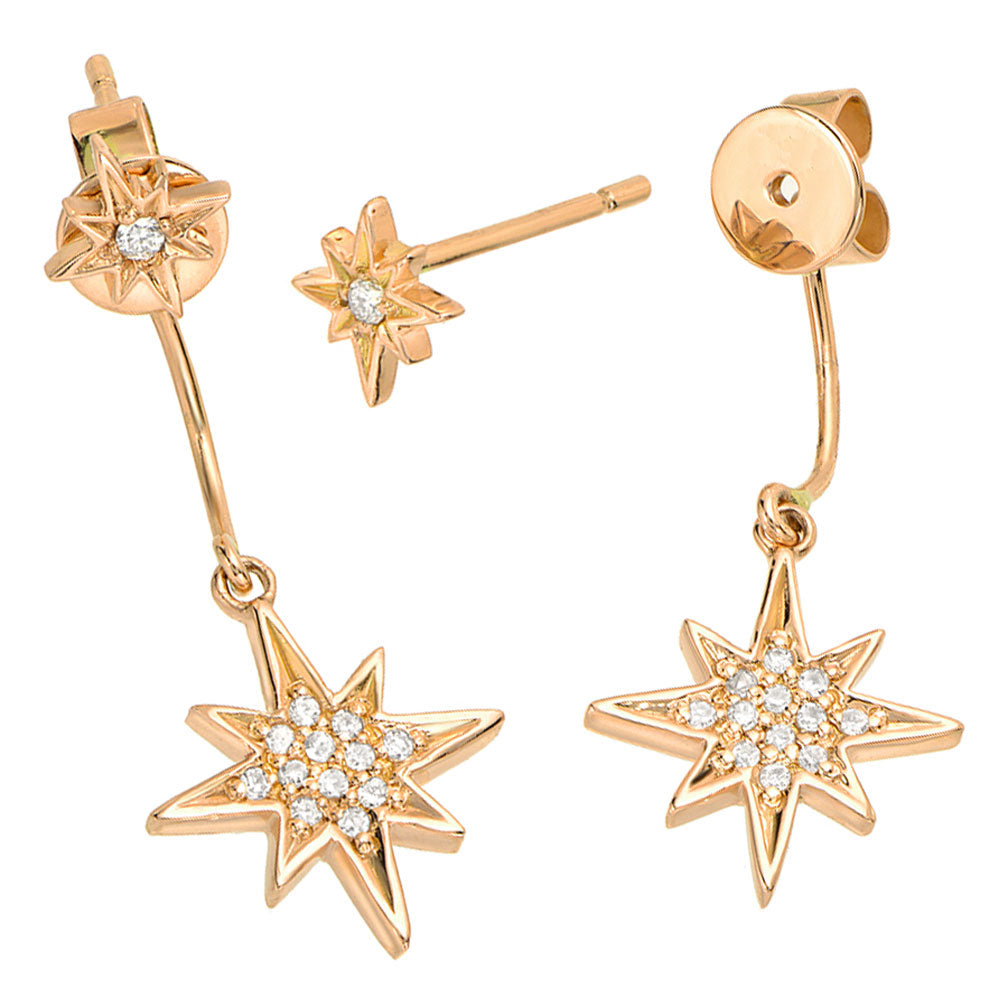 Starburst Dangling Ear Jackets
$1,275.00
These cute dangling starburst earrings are a great on-trend way to add movement to your look.
Catch a shooting star with these gorgeous dangling ear jackets, bringing movement and shine to your look. Here are a few of the top features:

Available in rose gold, yellow gold, and white gold
Total approximate diamond weight: 0.11ct
Starburst post measures approximately 6mm long, starburst on jacket measures approximately 11.5mm long. Total approximate length of earring: 24mm
A three-in-one earring - pair the backing with your favorite studs, wear the front posts on their own, or wear both for this stunning look
SKU: E0100949

Each Liven piece is crafted by hand, made with love and just for you! Seek out elegance with modern flair in 14k gold and responsibly sourced diamonds. Liven's collection of designer jewelry will elevate your jewelry wardrobe with freshness, shine and unique beauty.