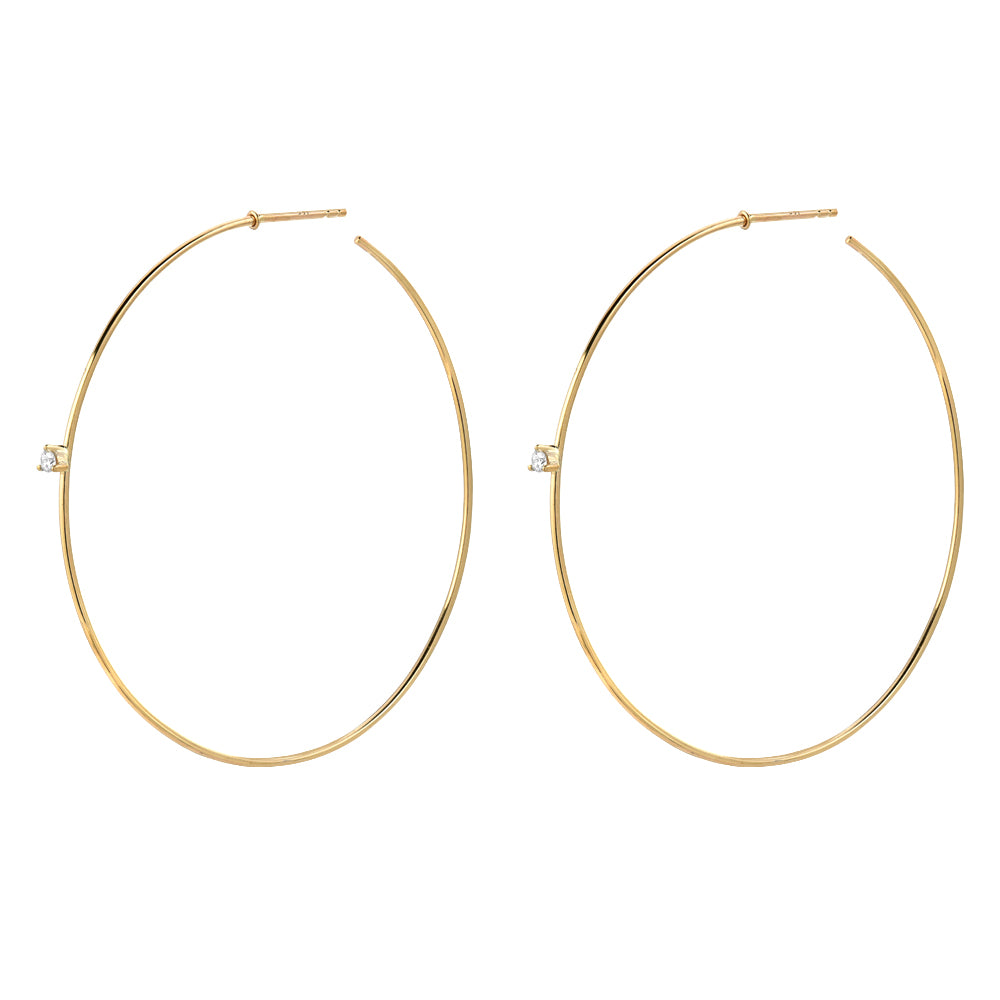 Souli Wire Hoops - 50mm
$1,498.00
Part of our Souli Collection, these earrings are elegance and grace in one understated package; sleek, slender hand-pulled post back wires finished with a signature Martini set diamond, they are flattering and oh-so-cool. 
These hoops are a modern classic - a large diameter in ultra-thin hand-pulled wire, with a single diamond. Here are a few of the top features:

Available in rose gold, yellow gold, and white gold
Approximate internal diameter: 50mm
Total approximate diamond weight: 0.06ct
A large yet slim hoop, perfect for all-day comfort
SKU: E01001304L

Each Liven piece is crafted by hand, made with love and just for you! Seek out elegance with modern flair in 14k gold and responsibly sourced diamonds. Liven's collection of designer jewelry will elevate your jewelry wardrobe with freshness, shine and unique beauty.