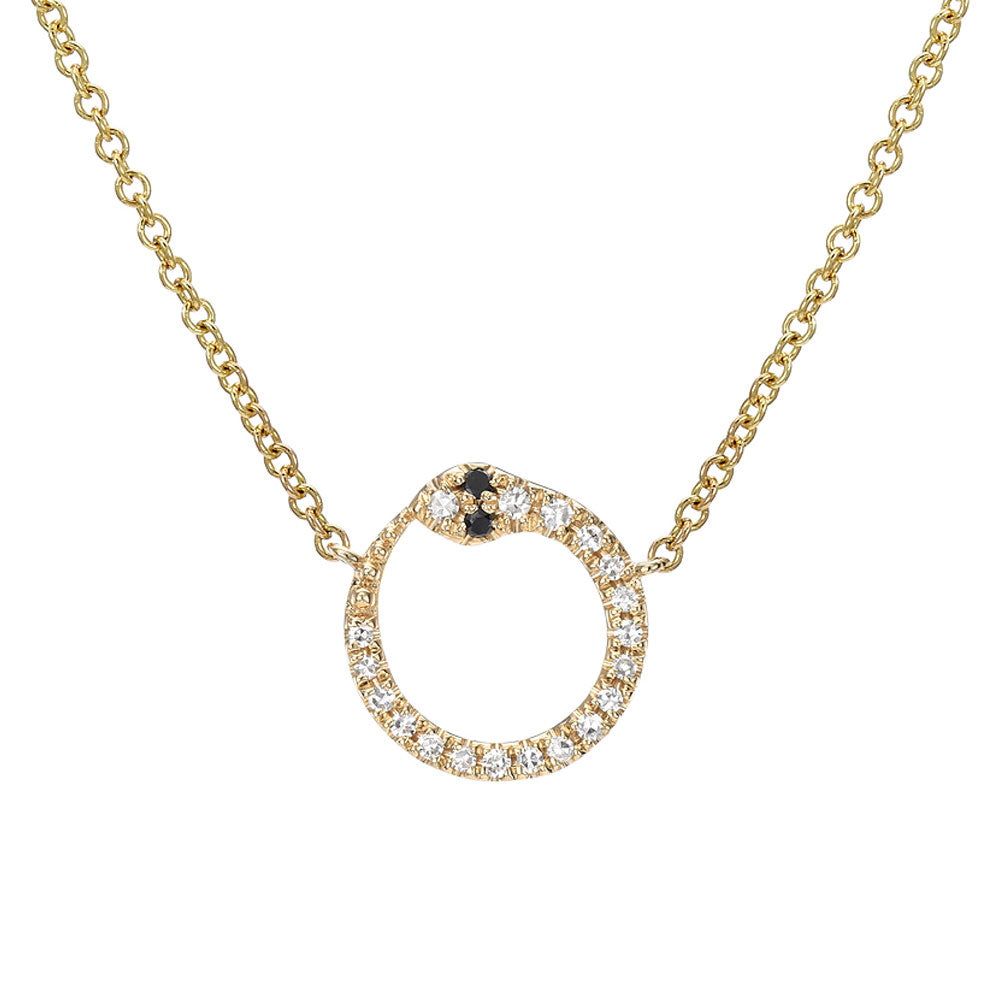 Snake Ouroboros Necklace
$850.00
Ouroboros, or a snake eating its own tail, is a powerful symbol of rebirth, self-reliance and renewal. Show your resilience and power with this adorable petite ouroboros motif necklace. This beautifully dainty design features 14k gold with white diamonds and black diamond eyes for a subtle style. Approximate outer diameter: 9.5mm.
This necklace makes a great gift - it layers beautifully! 
This adorable mini ouroboros necklace is set with white and black diamonds, made by hand, and utterly gorgeous. Here are a few of the top features:

Available in rose gold, yellow gold, and white gold
16-18" adjustable chain length
Total approximate white diamond weight: 0.07ct; approximate total black diamond weight: 0.01ct
A wonderful gift for a loved one
SKU: N0100882

Liven is home to expertly designed fine jewelry that combines timeless elements with on-trend silhouettes and styles. We strive to create pieces that feel effortlessly beautiful and fashion-forward through the use of quality materials and innovative designs. If you love this adorable petite necklace, we invite you to explore the rest of our Necklaces Collection, featuring necklaces you'll love.