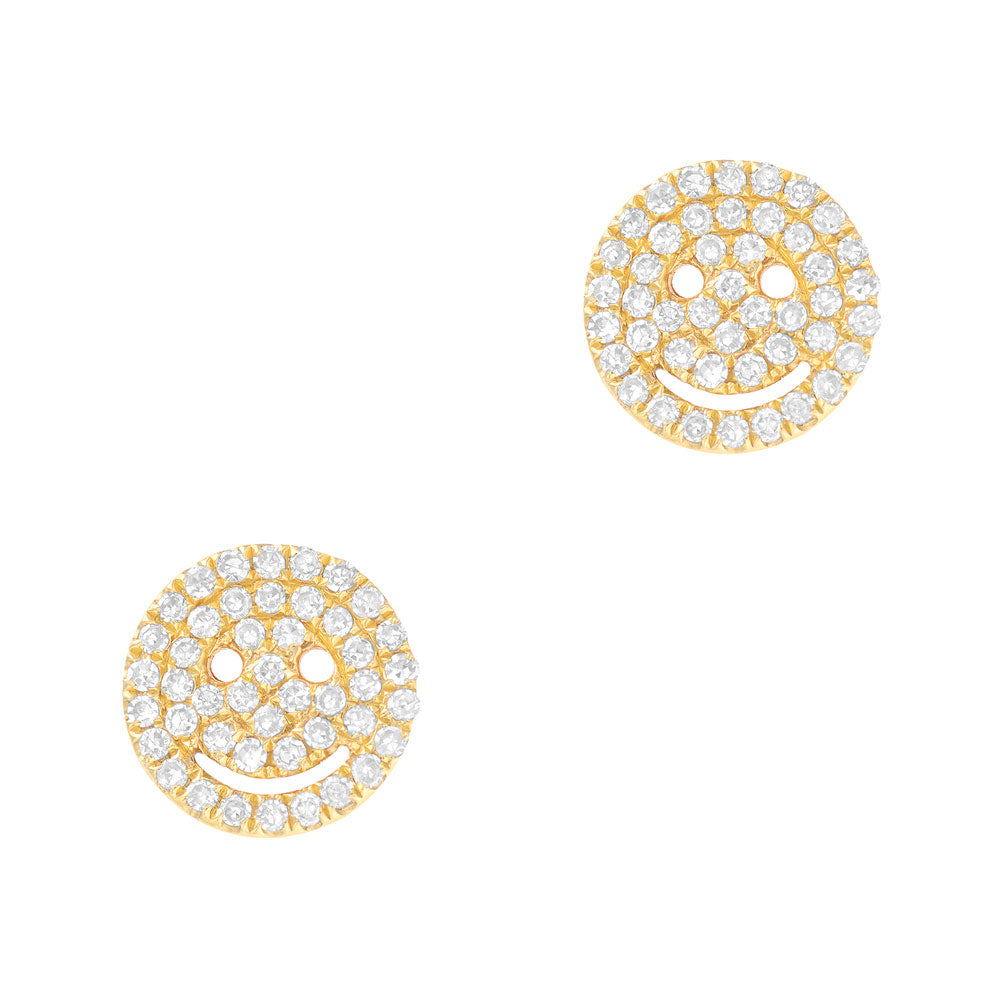 Smiley Face Pave Post Earrings
$1,150.00
These adorable, playful studs are amazing for everyday wear. A fun smiley face style to bring a smile to your life. Handmade from solid 14k gold and all-natural, conflict free diamonds.
 Get the look - pair with our petite capsule post earrings.
Bring out your playful side and introudce a smile to your day with these fun diamond smiley face earrings. Here are a few of the top features:

Available in rose gold, yellow gold, and white gold
Approximate diameter: 7.3mm
Total approximate diamond weight: 0.20ct
Negative space for the eyes and smile creates visual interest
SKU: E0100863

Liven's specialty is everyday luxury, and this fun and funky earring is no exception. The full collection features 14k gold in modern white, soft rose or classic yellow, fabulous responsibly sourced diamonds, and one of a kind colored stones that will form the new centerpiece of your jewelry collection. Explore Liven today.