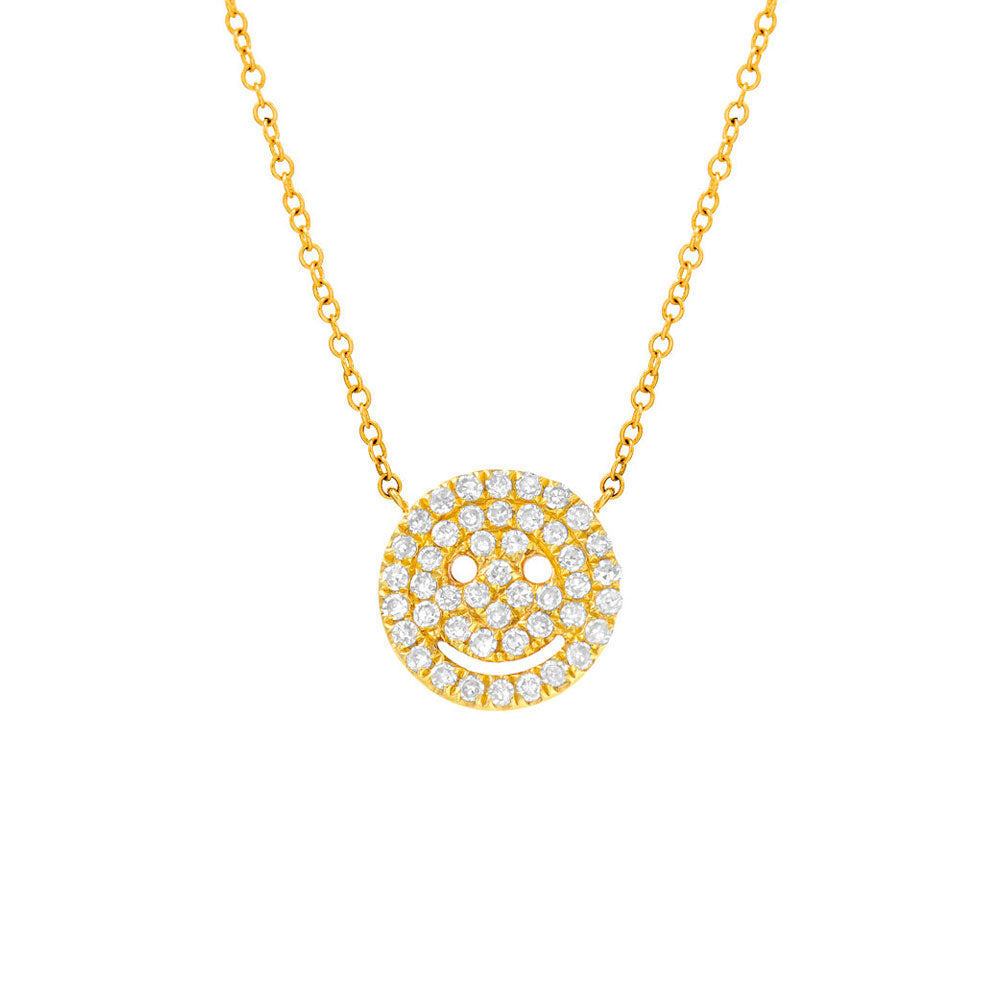 Smiley Face Pave Necklace
$950.00
This cute smiley fave necklace is covered with micropave diamonds and hangs from a 16-18" adjustable chain. Approximate diameter of smiley face is 7.3mm.
This fun and funky necklace is a really cute way to add a smile to your day! Here are a few of the top features:

Available in rose gold, yellow gold, and white gold
Approximate internal diameter: 8mm
Total approximate diamond weight: 0.11ct
Start your day with a smile when you don this adorable necklace
SKU: N0100310

Liven's specialty is everyday luxury, and this beautiful necklace is no exception. The full collection features 14k gold in modern white, soft rose or classic yellow, fabulous responsibly sourced diamonds, and one of a kind colored stones that will form the new centerpiece of your jewelry collection. Explore Liven today.