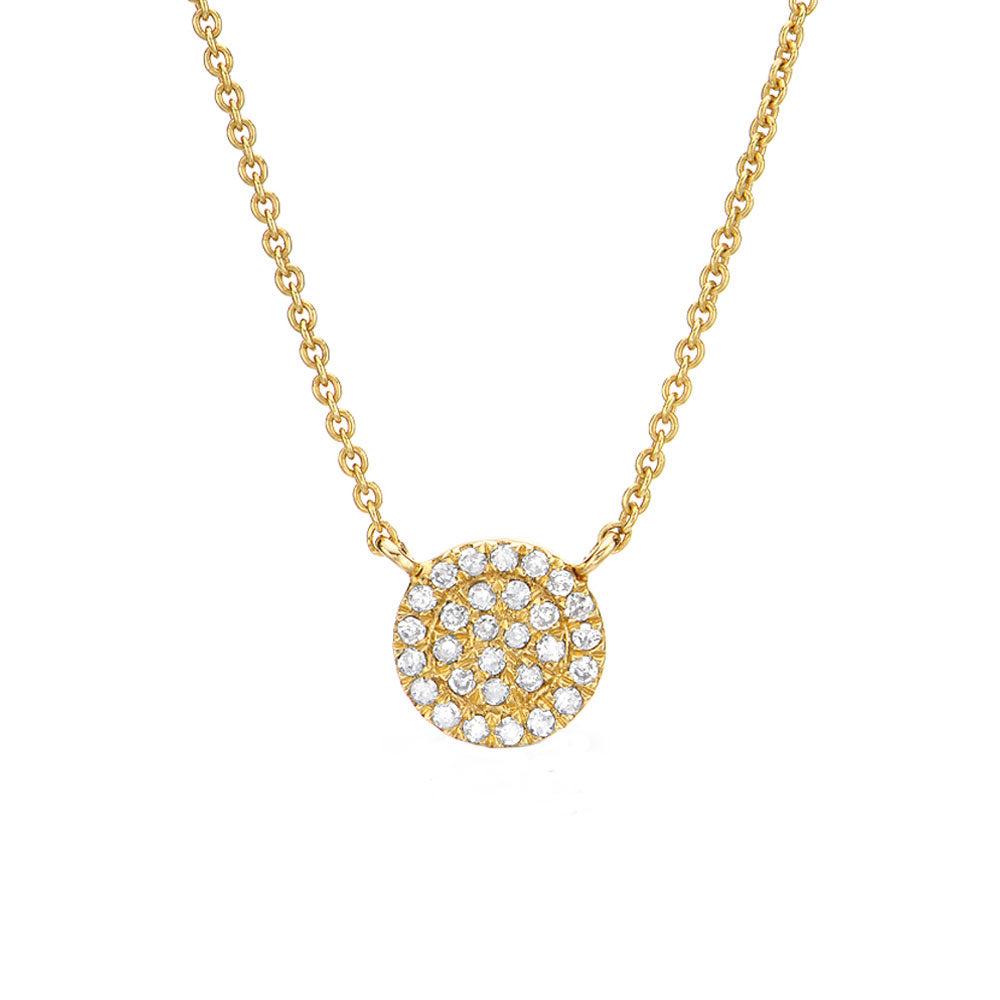 Small Pave Disc Necklace - 6.5mm diameter
$798.00
We might be playing favorites when we brag about this subtle, yet stunning small diamond disc necklace… but it's one of our all-time best selling designs for a reason. This Infinite Small Pave Disc Necklace has been lovingly encrusted with shimmering diamonds from edge to edge. The concentration of sparkle and the balanced symmetry make it an instant favorite. It's perfect for layering or wearing alone on its adjustable 16-18" chain.
Other sizes of disc necklace are available - try our neat petite 4.5mm diameter, an easy-to-wear medium 8.0mm diameter or the spectacular large 15mm diameter disc. 
From ethical sourcing to exquisite craftsmanship, there's a lot to love about this stunning small pave disc necklace. Here are just a few of our favorite things:

Available in your choice of rose gold, yellow gold, and white gold
29 high-quality, hand-set pave white diamonds
Total diameter: 6.5mm
Total diamond weight: 0.08ct
SKU: N0100147

Whether you're looking for a versatile statement piece to transition seamlessly between everyday wear and special occasions, an heirloom quality necklace to wear with a variety of ensembles, or the perfect gift for someone special, we're confident that you'll love this small diamond disc necklace from Liven. For questions about the Small Pave Disc Necklace or anything else in our collection, we invite you to give us a call at (213) 293-6088, or reach us anytime via email at info@livenco.com.