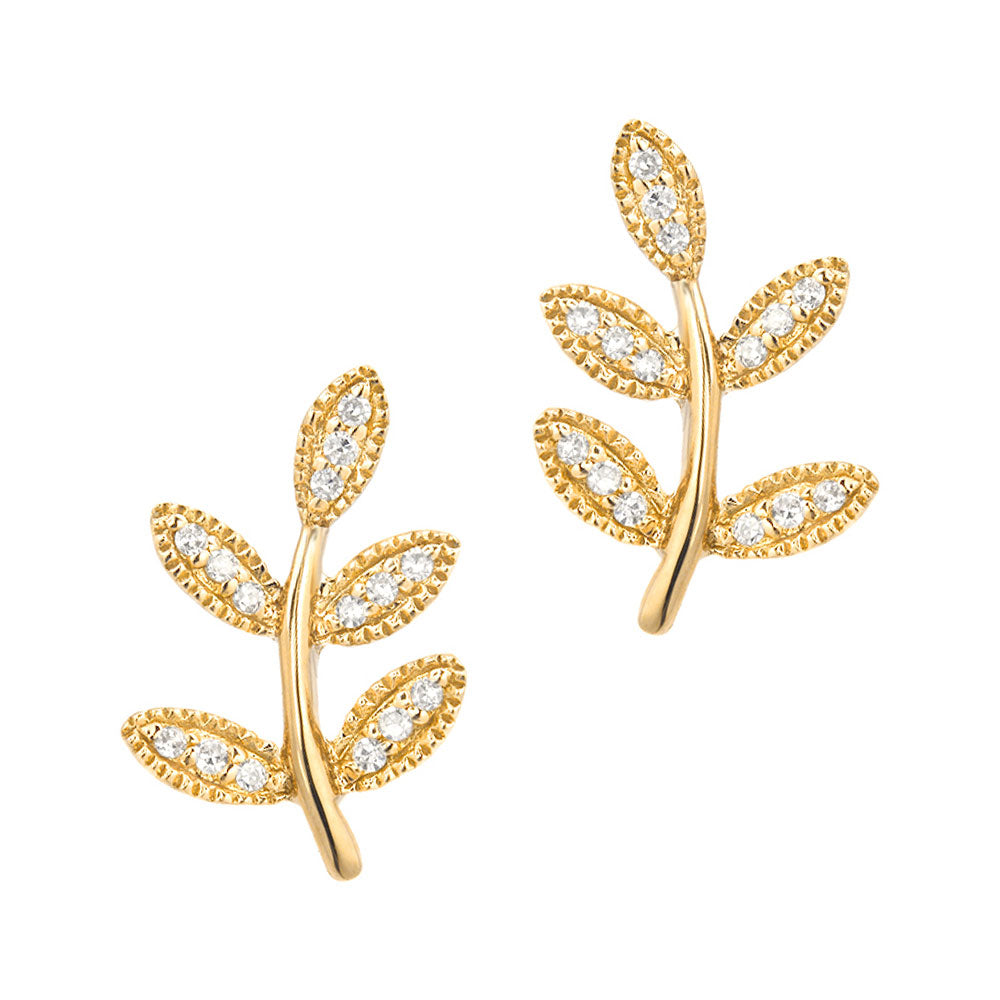 Small Leaf Post Earrings
$750.00
These pretty leaf earrings are a cute addition to anyone's jewelry collection. Wear with coordinating pieces for an elegant look.
These are one of our all time favorite earrings! Elegant and simple, but designed to perfection. Here are a few of the top features:

Available in rose gold, yellow gold, and white gold
Total approximate diamond weight: 0.08ct
Approximate dimensions: 13mm x 8mm, with the post attached near the top of the earring for a flattering fit on any ear
SKU: E0100935

Liven is committed to creating contemporary fine jewelry using only conflict-free diamonds and responsibly sourced materials. Our fashionably fresh pieces are designed to elevate your everyday style and add a little something extra to the ordinary. If you have any questions about our diamond star station necklace, don't hesitate to reach us at info@livenco.com, or via phone at (213) 293-6088.