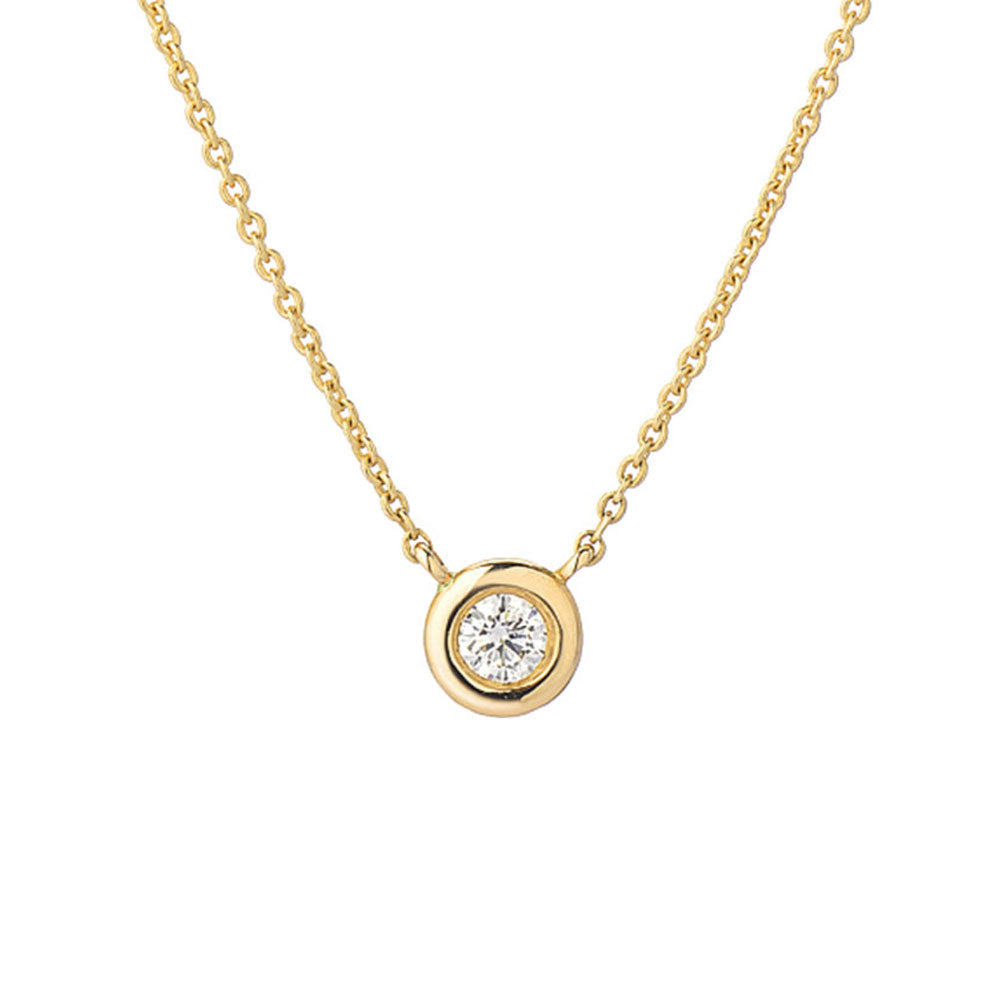 Single Bezel Set Diamond Necklace
$875.00
This elegant 16-18" 14k gold necklace features a single diamond in a classic bezel setting. Each elegant, responsibly sourced diamond is just over 2mm in diameter, and beautifully faceted. The bezel is a smooth, seamless circle in gleaming white, rose or yellow gold.
This instant classic necklace features a single diamond, nestled into a glossy 14k gold bezel and hung from a 16-18" adjustable chain. Here are a few of the top features:

Available in rose gold, yellow gold, and white gold
Total approximate diamond weight: 0.08ct
A great core piece, for layering or wearing alone
SKU: N0100096N1

Liven's mission is to provide fashion-forward fine jewelry that is both timeless and modern, evoking an effortless, fresh sense of style. All of our diamond necklaces, rings, and bracelets use conflict-free diamonds, including this beautiful piece. If you have any questions about our company or our products, please contact us via email at info@livenco.com or by phone at 213.293.6088.