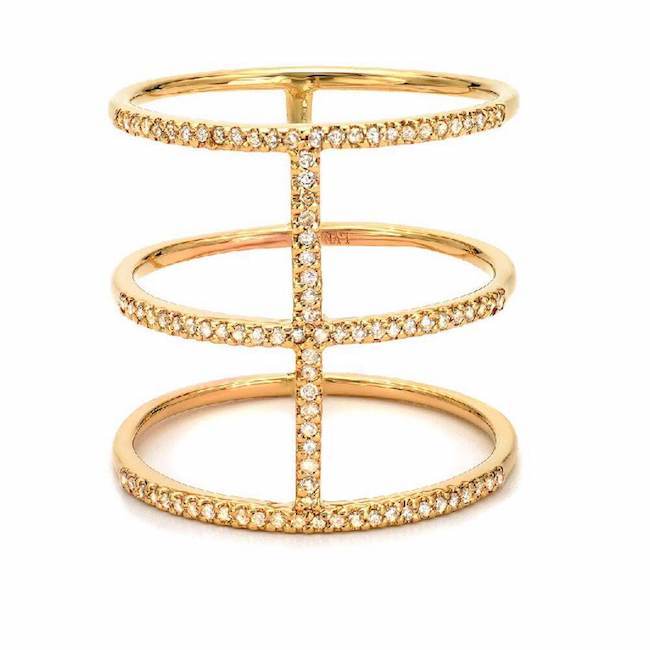 Royal Ring
$2,350.00
This 14K gold royal ring features 96 hand set diamonds. This dainty ring is designed to sit elegantly beneath your first knuckle, adding sparkle and negative space to your look.
Custom sizes from 2-12 available to order - contact us to find out more.
This stunning hand-made ring consists of three bands, halfway set with diamonds, joined with a vertical diamond strip. Here are a few of the top features:

Available in rose gold, yellow gold, and white gold
Total approximate diamond weight: 0.24ct
Custom sizes from 2-12 available to order
SKU: R01002845

Each Liven ring is crafted by hand, made with love and just for you! Seek out elegance with modern flair in 14k gold and responsibly sourced diamonds. Liven's collection of designer rings will elevate your jewelry wardrobe with freshness, shine and unique beauty.