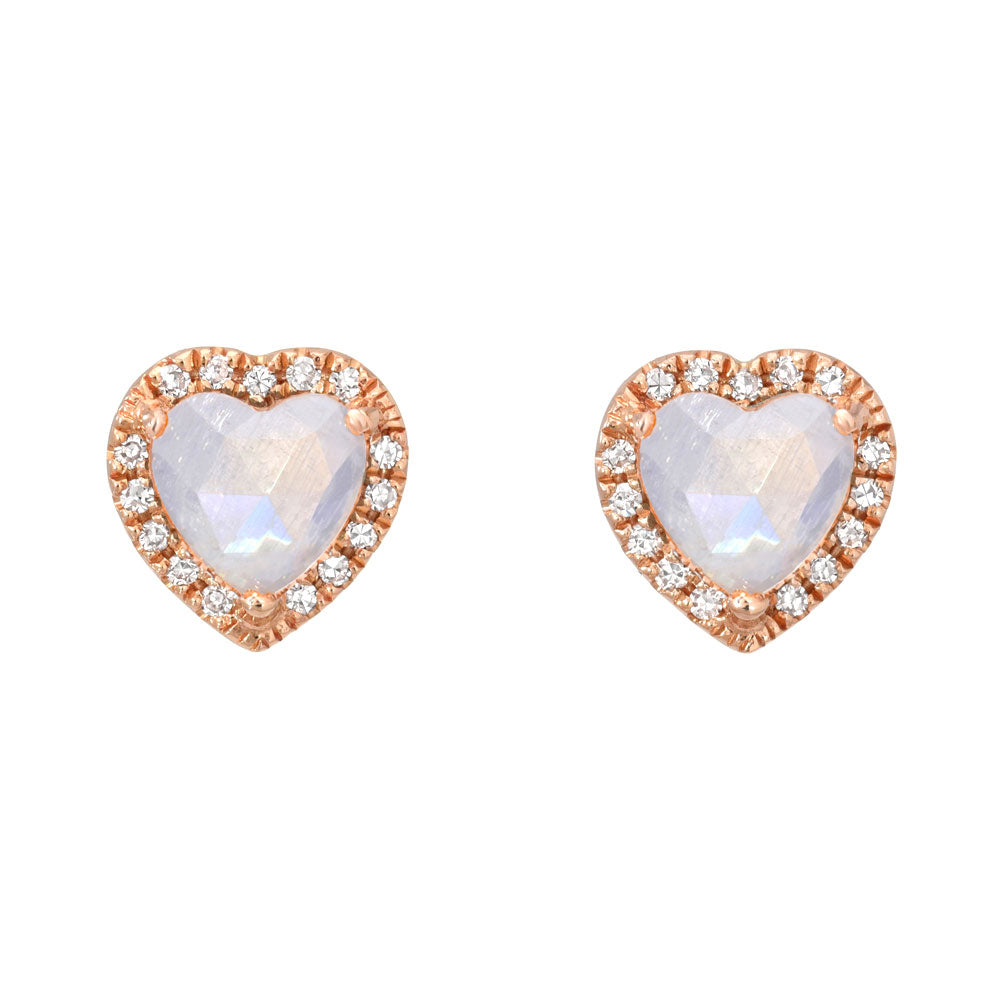 Rainbow Moonstone Diamond Halo Heart Earrings
$750.00
These adorable earrings feature a hand-selected pair of rainbow moonstones in heart shapes, in custom gold and diamond settings. The post is attached to the earring at the cleft of the heart. 
There's so much to love about these precious heart-shaped earrings. Here's just a few reasons to add them to your collection:

Available in rose gold, yellow gold, and white gold, and other stones
Each stone is hand-cut in-house
Total approximate diamond weight: 0.10ct, total approximate rainbow moonstone weight: 0.74ct
Approximate dimensions of earring including diamond halo: 7.25mm x 7.25mm, rainbow moonstone heart approximately 5mm x 5mm
SKU: E01001448

Liven is committed to creating contemporary fine jewelry using only conflict-free diamonds and responsibly sourced materials. Our fashionably fresh pieces are designed to elevate your everyday style and add a little something extra to the ordinary. If you have any questions about our jewelry, don't hesitate to reach us at info@livenco.com, or via phone at (213) 293-6088.