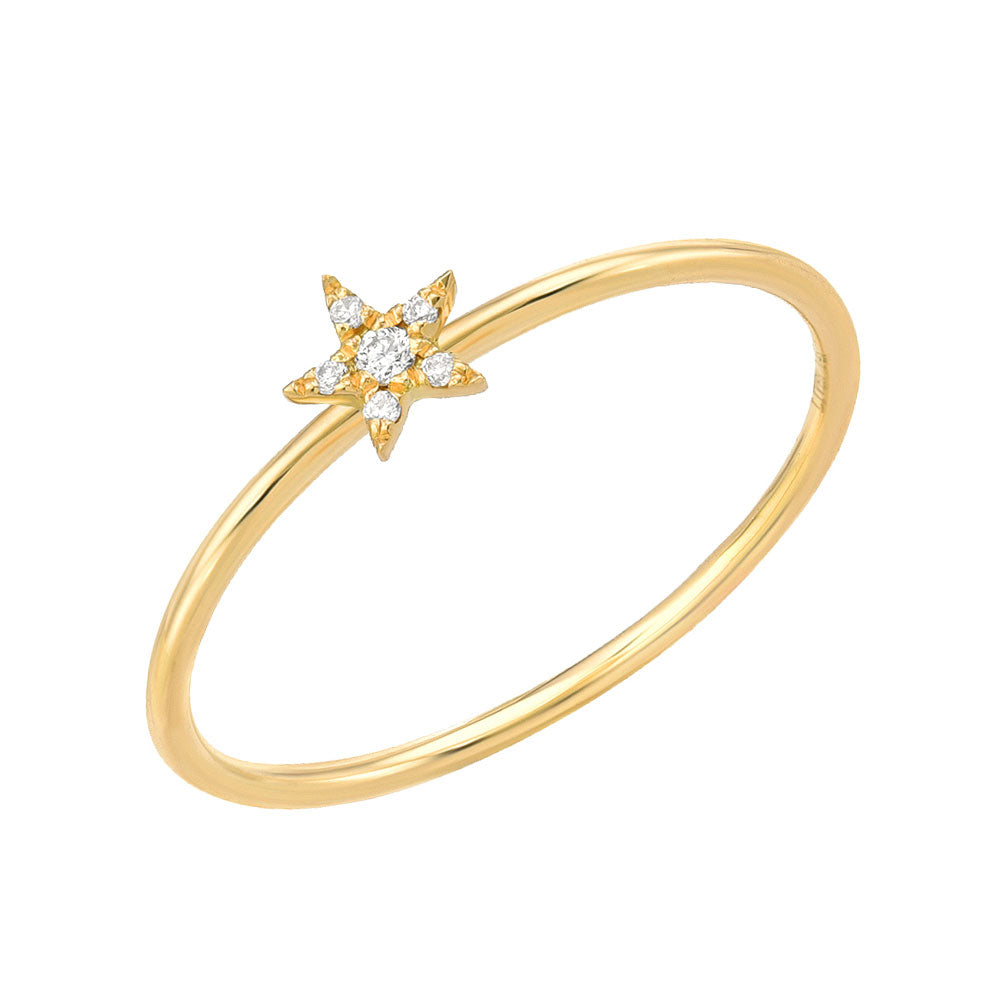 Petite Star Stackable Ring
$550.00
Make your days and nights shine a little brighter with the Petite Star Stackable Ring. This sweet star diamond ring is inspired by the night sky and looks lovely on its own or is easily mixed and matched with your other favorite pieces. Pair it with options from our Celestial Jewelry Collection to create a dreamy, ethereal look.
Custom sizes from 2-12 available to order - contact us to find out more.
This star diamond ring is made from 14k gold, featuring six dainty yet dazzling diamonds at the center of the star and at each of its five points. The effect is a petite ring that feels both effortless and luxurious. Here are some additional features of our star diamond band:

Available in your choice of 14k white, yellow or rose gold
Custom sizes from 2-12 available to order
Approximate thickness of band: 1.2mm
Total diamond weight: 0.04ct
SKU: R01003315

Liven is a fine jewelry brand that combines contemporary and classic elements to create one-of-a-kind, handcrafted pieces. All of our jewelry is made using conflict-free diamonds and ethically sourced materials. If you have any questions regarding this star diamond ring or our other unique designs, please don't hesitate to get in touch with us via phone 213.293.6088 or via email at info@livenco.com.