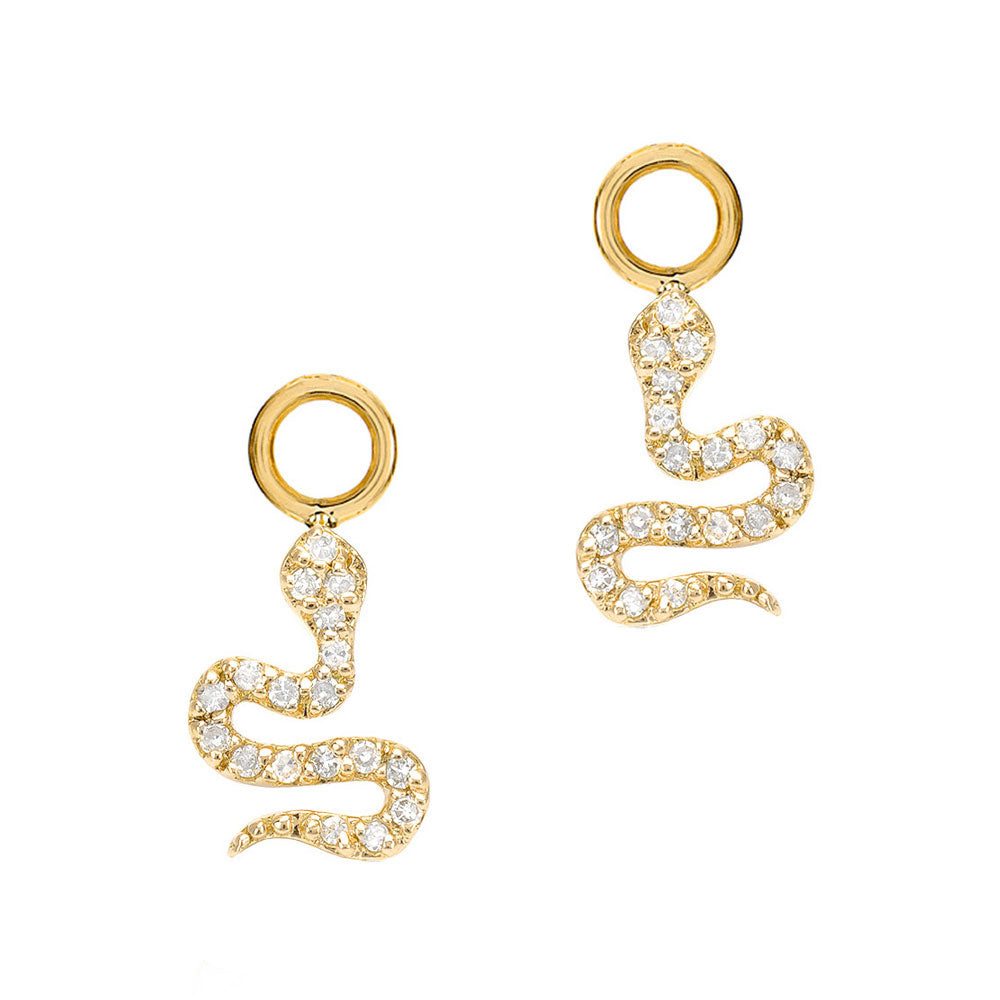 Petite Snake Earring Charms
$650.00
Charms on huggies are an amazing way to add movement and drama to your favorite everyday earrings. Our charms are designed especially to thread effortlessly onto our small diamond huggies, or our slim high polish huggies. These fun, edgy snakes are one of our bestselling styles, and they're an amazing way to dress up your everyday huggies for a two-in-one, day-to-night look.
Please note, this product is only charms - the huggies are not included.
These wonderful little charms are made from ethically sourced, conflict-free diamonds and 14k gold. Add them to a pair of our fantastic huggies to create the perfect finishing touch and just the right amount of movement. Additional features include:

Available in your choice of 14k rose gold, white gold, or yellow gold
Total diamond weight (approximate): 0.08ct
Approximate dimensions of snake: 8.5mm x 6.2mm
Sold as charms, so you can add them to your favorite huggies
SKU: E0100757CH

Liven is committed to creating contemporary fine jewelry using only conflict-free diamonds and responsibly sourced materials. Our fashionably fresh pieces are designed to elevate your everyday style and add a little something extra to the ordinary with adorable motifs and meaningful symbols. If you have any questions about our earring charms, don't hesitate to reach us at info@livenco.com, or via phone at (213) 293-6088.