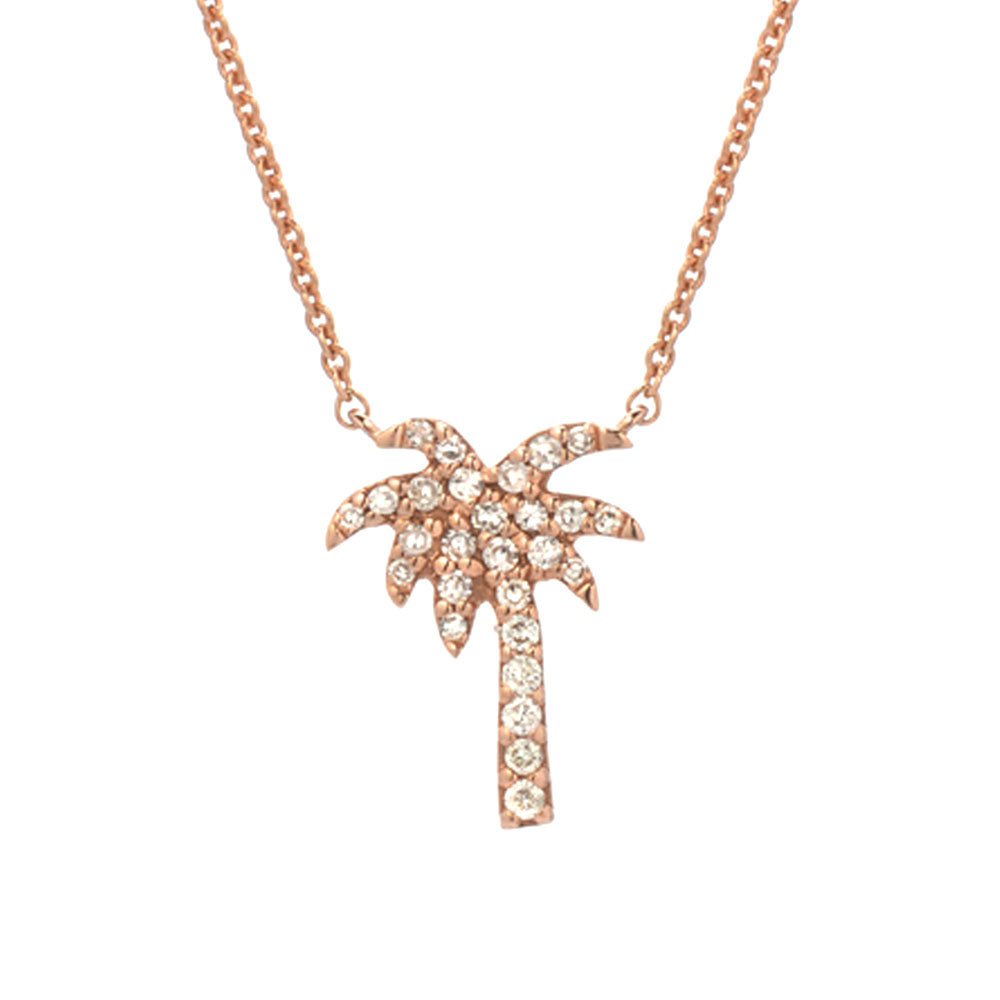 Palm Tree Pave Necklace
$1,050.00
Add some luxe, yet laid-back, tropical vibes to your next outfit with our diamond palm tree necklace. Set in 14k gold and adorned with stunning white diamonds, this delicate piece is beautiful on its own, but can also be layered to take your look to the next level. Say "aloha" to this little number and add it to your collection today!

The palm tree is one of the world's most majestic trees, and Hawaii is cloaked in their beauty. They symbolize resilience, great achievements, and triumph… but they're also a great reminder of a relaxing vacation that your mind keeps going back to! Each palm tree charm is handcrafted in 14k gold with pave diamonds. Our palm tree design is available in a necklace, as well as beautiful stud earrings.
This diamond palm tree necklace is a beautiful piece to gift yourself or a loved one, adding a touch of the tropics to any outfit. Some features of our gold palm tree pendant include:

Available in your choice of 14k yellow gold, white gold, or rose gold
Total diamond weight 0.14 ct
16-18" adjustable chain
Consider adding these matching earrings for an effortlessly coordinated look
SKU: N0100484

At Liven we pride ourselves on crafting pieces that manage to strike a balance between fresh and fashion-forward while also offering a classic, timeless style. All of our jewelry, including our diamond palm tree necklace is handcrafted from responsibly sourced materials and uses conflict-free diamonds. If you have any questions while shopping our site please feel free to reach out to our customer service team—we will be more than happy to help. You can reach us via email at info@livenco.com, or via phone at (213) 293-6088.