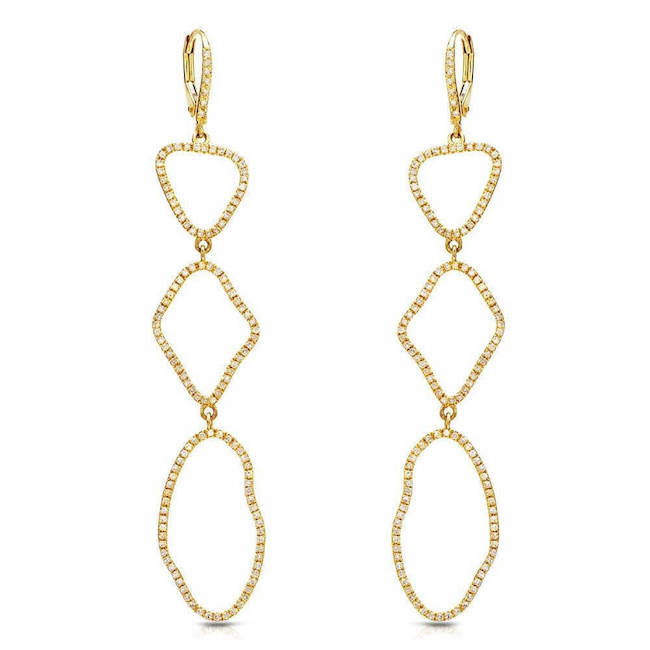 Organic Shape Triple Drop Earrings
$3,598.00
Set in 14k gold, these diamond studded triple organic shape earrings hang from a custom made diamond leverback.
As is true of all the best examples of must-have fine jewelry, the charm of these diamond cascade earrings is all in the details. Here are a few of the top features:

Available in rose gold, yellow gold, and white gold
Approximate length including leverback: 71mm
Total approximate diamond weight: 0.73ct
An amazing "big night out" earring, and perfect for bridal
SKU: E0100709DL

Liven's specialty is everyday luxury, and this beautiful pair of earrings is no exception. The full collection features 14k gold in modern white, soft rose or classic yellow, fabulous responsibly sourced diamonds, and one of a kind colored stones that will form the new centerpiece of your jewelry collection. Explore Liven today.