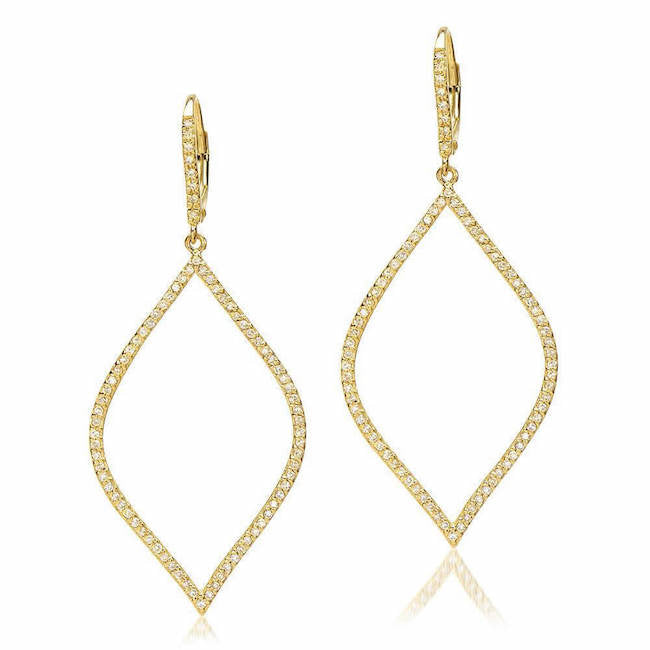 Diamond Silhouettes Open Marquise Drop Earrings
$2,350.00
Add a touch of glam to your next ensemble with these marquise diamond earrings. You'll love the softly shaped open marquise silhouette—and with 160 stunning diamonds, these beauties provide plenty of sparkle. Dress up your favorite pair of jeans to add a bit of dazzle to your day, or elevate your evening gown for a night you won't forget.
These stunning marquise drop earrings combine the best of contemporary style with quality handcrafted design. Some of the features on these earrings include:

Made with 14k gold
Choose between yellow gold, white gold, or rose gold
Total diamond weight of 0.53 carats
160 round cut white diamonds
SKU: E0100696

At Liven, we believe everyone deserves a bit of everyday luxury –– like these marquise diamond drop earrings. Our extensive collection of lovingly handcrafted earrings, necklaces, rings, and bracelets are made with the highest quality materials, including 100% conflict free diamonds, to make sure you feel as good as you look. If you have questions about these earrings or any of our pieces, please don't hesitate to email us at info@livenco.com or contact us by phone (213) 293-6088.