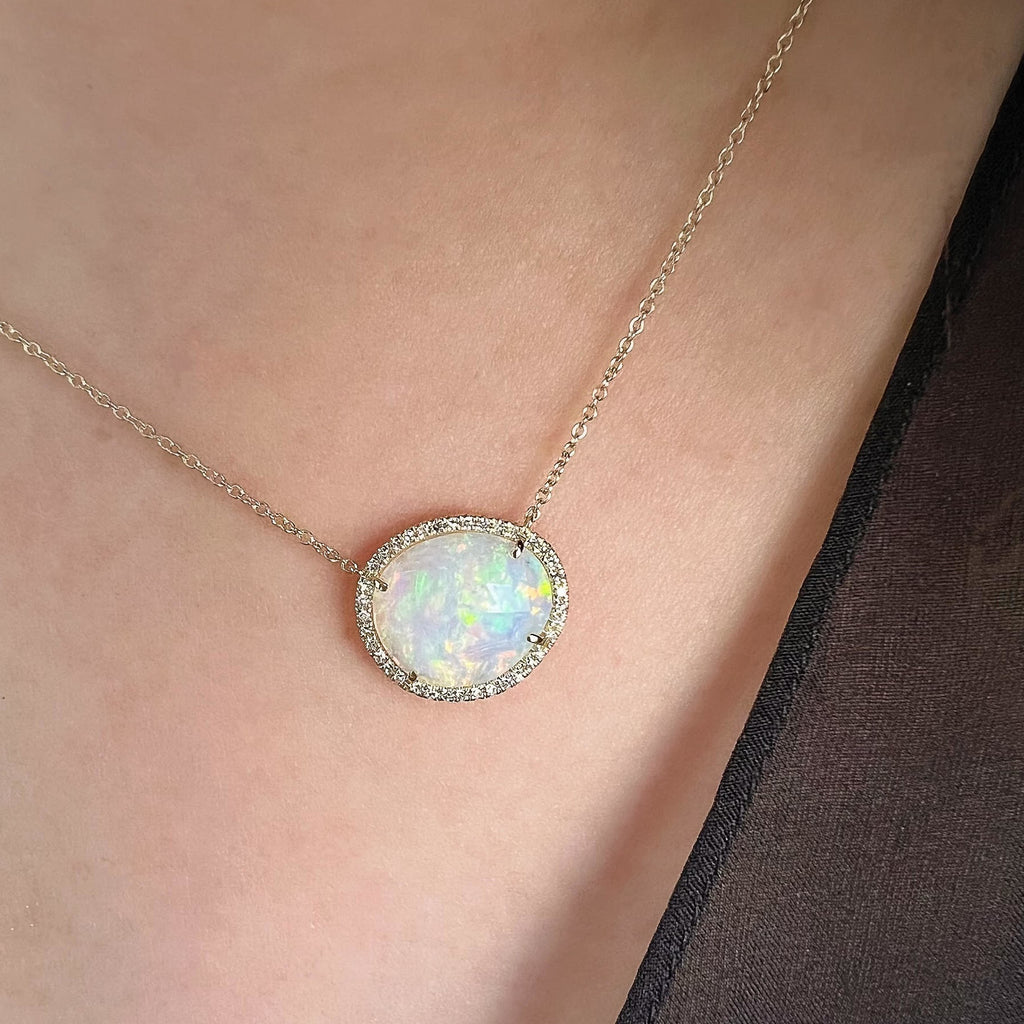 One of a Kind Organic Shape Petite Rose Cut Opal Necklace
$2,150.00
Opal is a stone of love, loyalty and faith. This adorable example features beautiful multicolor speckles and an incredible way of interacting with light, due to its hand-cut facets. A natural stone with this much life is a real treasure, and we love how the stone looks in 14k yellow gold, haloed with diamonds. This eye-catching necklace is an ideal signature piece to add to your collection. It hangs from an adjustable 16-18" chain, so it can be layered with your favorite everyday pieces, and is set in yellow gold with diamonds. 
Approximate opal weight: 2.26ct

Approximate diamond weight: 0.12ct
Approximate dimensions of opal including gold and diamond halo: 15.5mm x 14mm
Length: 16-18"
SKU: NK01009N6-Y-WDOP-16T / 854115