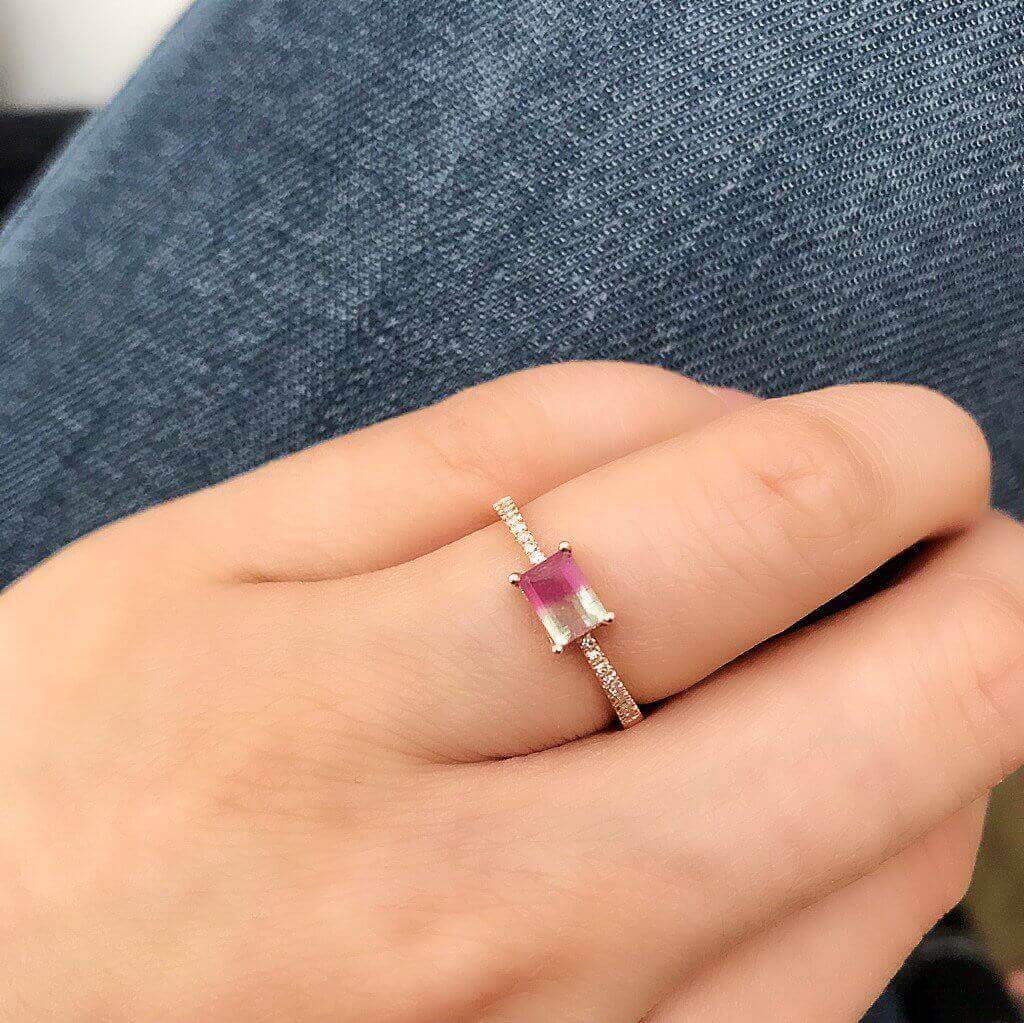 One of a Kind Bicolor Tourmaline Landscape Ring in Rose Gold
$750.00
This sweet tourmaline has pink and clear tones, perfectly highlighted in 14k rose gold. 
This ring is a size 6, but can be resized to most standard sizes prior to shipping. All resized rings are final sale.
SKU: RK010038R9-R-WDBM-6
Tourmaline weight: 0.58ct
Diamond weight: 0.06ct
You have great taste!
We're so sorry, but the piece you want is unavailable at the moment. But, don't worry! Similar items are available. Just give us a shout and we'll be able to find something for you.