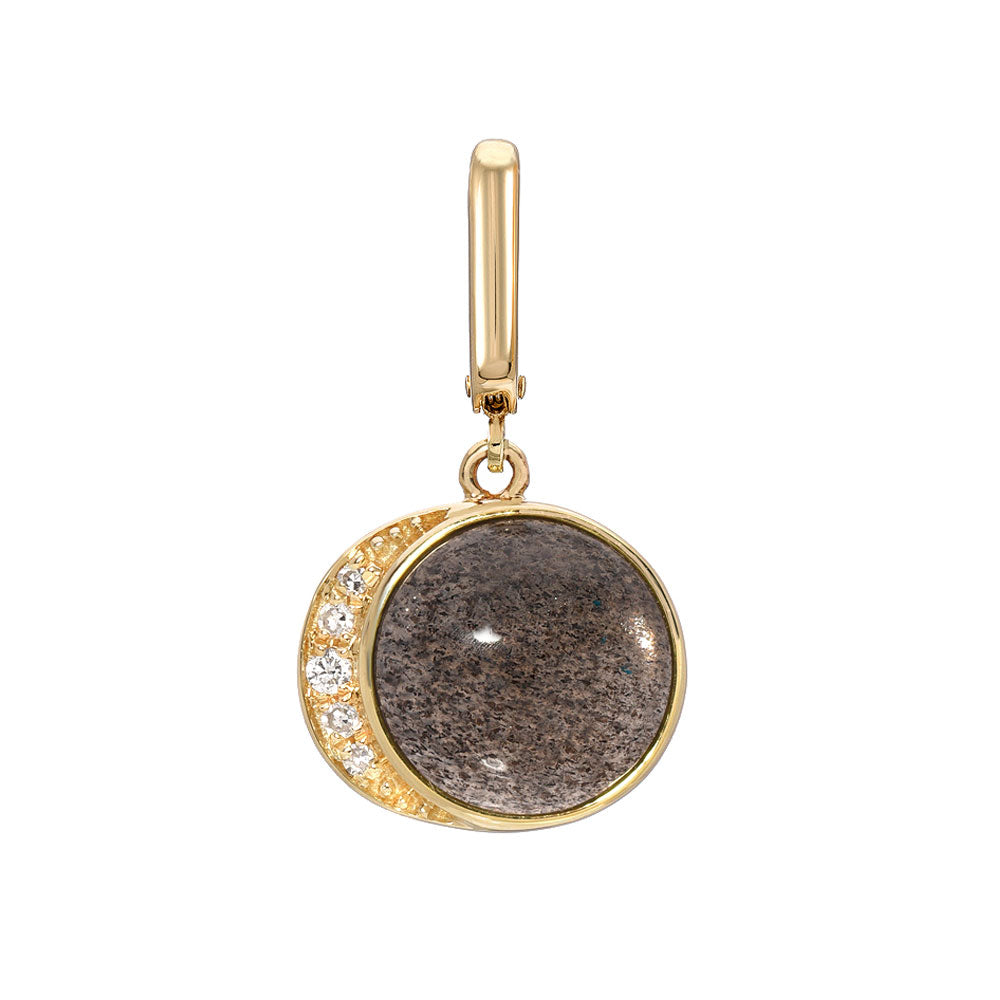 Moon Phase Clip Charm With Gray Moonstone Cabochon and Diamonds
$675.00
This beautiful gray moonstone cabochon encapsulates the mysteries of the moon, crescented with diamonds and suspended from our clip charm. Add to your favorite chain, or choose one of our Unity Chains or Hand Made Chains.
Our clip charms feature a hand made spring clip clasp, so no need to visit your jeweler for soldering - add or remove as you wish!
Some colors require a special order. Other colored stones are available for order.
This adorable charm is the perfect accent piece for your jewelry wardrobe. Here are a few of the top features:

Available in rose gold, yellow gold, and white gold, with our amazing clip charm clasp so you can connect it to almost any chain
Total approximate gray moonstone weight: 2.22ct
Total approximate diamond weight: 0.03ct
Total approximate width of piece: 11mm, approximate diameter of gray moonstone: 8mm
Gray moonstone is a powerful stone for calming and purification
SKU: P01001049

The Liven Moon Phase Clip Charm is a wonderful addition to your jewelry wardrobe. Add to your favorite chain, or use one of our Hand Made chains or Unity Chains. If you have any questions about our 14k gold pendant, give us a call.