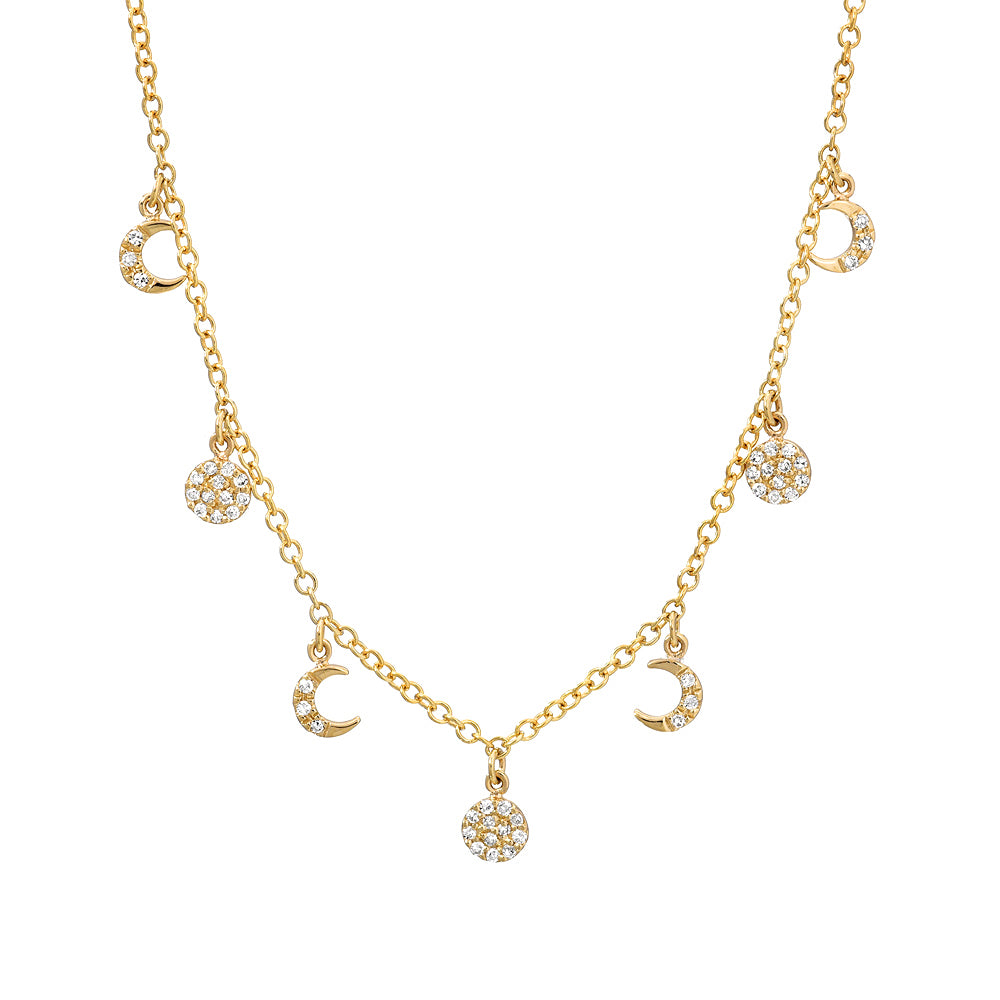 Moon Phase Cascading Necklace
$1,250.00
This stunning collection harnesses the beauty of nature with images and symbols from the heavens. The new moon represents fresh starts, new beginnings and the setting of intentions. Crescent moons, representing femininity, intuition and empowerment, add balance, making this a wonderful piece to use as a talisman to help you on life's journey.
We use all-natural conflict-free diamonds in each and every piece we make. 
This 14k gold and diamond necklace showcases a perfect combination of expert detailing and lustrous design. Here are a few of our favorite features of the moon phase cascade necklace:

Available in 14k rose, white or yellow gold to fit your personal style
Chain length: 18", with an option to wear at 16". Yellow gold is also available in 14-15-16" length
Conflict-free and hand-set all-natural diamonds
Total approximate diamond weight: 0.14ct
SKU: N0100738

We love sharing our passion for creative design and ethically sourced materials through our best and brightest pieces, and this beloved necklace is no exception. Bask in a little everyday luxury beneath the stars in with this one of a kind piece. For questions about the Moon Phase necklace, or for help placing a custom order, you can reach us at (213) 293-6088 or by email at info@livenco.com.