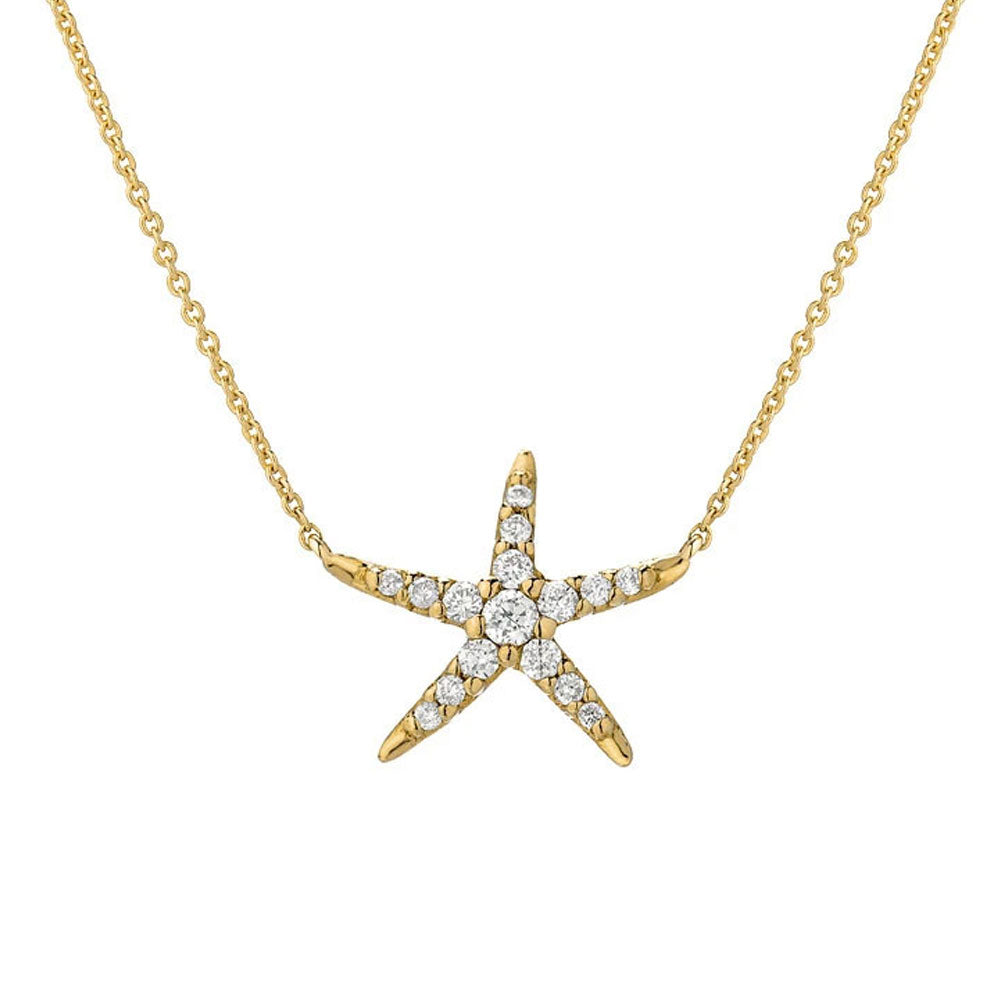 Mini Starfish Necklace
$898.00
Born from a love of Hawaii, the Aloha Collection evokes the mood of the islands and the gentle vacation aloha. This necklace features a diamond set mini starfish hanging from a 16-18" chain.
The starfish is one of the ocean's most unique and mystifying creatures. With its beautiful symmetry and elegant movement, it symbolizes guidance, intuition, inspiration, and safe travel. Our stunning starfish charms are handcrafted in 14k gold, hand-detailed and accented with pave diamonds. This sublime style is available in a necklace, as well as two sizes of beautiful stud earrings. 
This sweet starfish necklace means you can carry the aloha with you, no matter how far from the islands you are. Here are a few of the top features:

Available in rose gold, yellow gold, and white gold
16-18" adjustable chain length
Total approximate diamond weight: 0.09ct, approximate height of starfish: 9.5mm
Handmade, natural starfish shape
SKU: N0100699

As with our full collection of jewelry, this diamond starfish necklace features ethically sourced, conflict-free diamonds. We invite you to experience the best of both timeless influence and in-the-moment design with this adorable necklace and other jewelry pieces from Liven. For help navigating our current collection, we invite you to contact us at (213) 293-6088, or reach us via email at info@livenco.com.