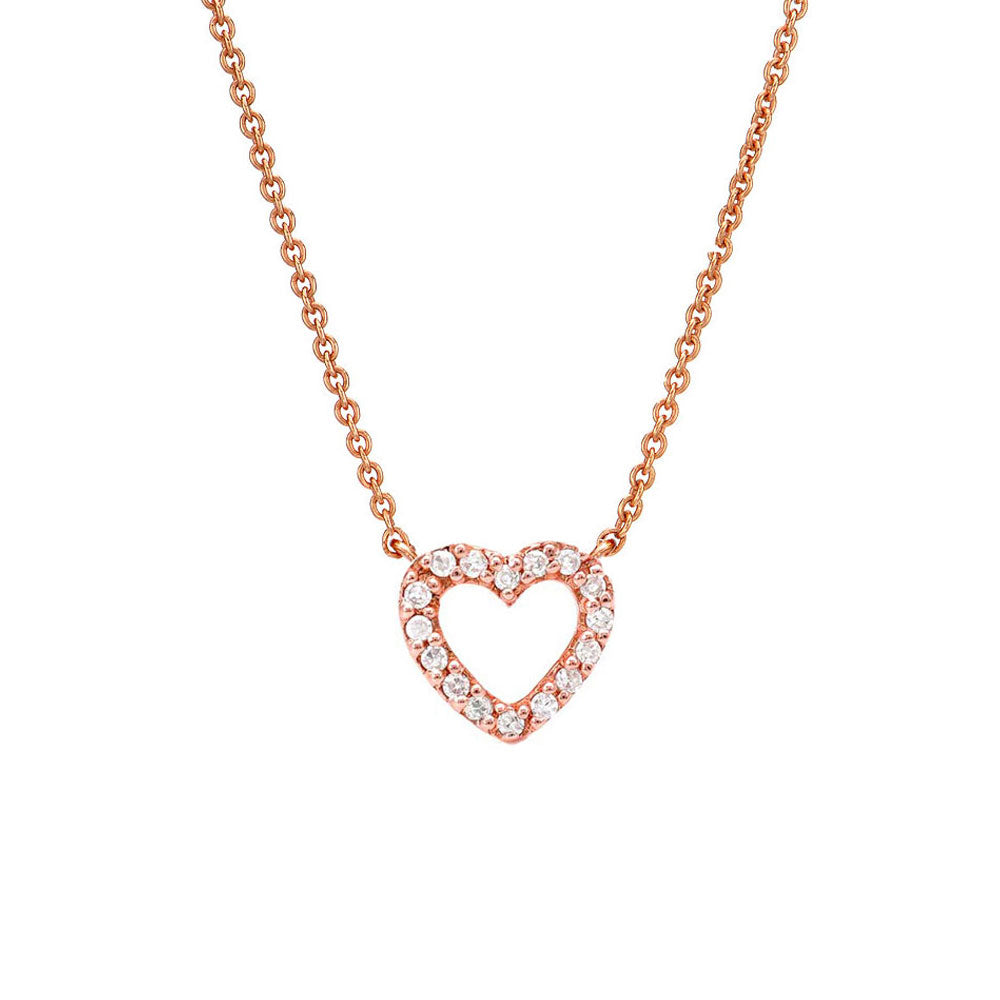 Mini Open Heart Necklace
$598.00
The best jewelry has a way of making a statement that's both uniquely beautiful and truly your own. This mini open heart necklace is no exception, and we're thrilled to offer this piece as the perfect gift or an ideal addition to your own collection of fine jewelry. The open heart diamond necklace can be worn on its own or layered to create a unique look. Understated yet eye-catching, this must-have necklace combines hand set diamonds with a 14K gold setting and chain to convey the universal symbol of love.
From overall visual impact to the tiniest details, there's a lot to love about this mini open heart necklace. Here are just a few of our favorite things:

A total of 16 individual hand set diamonds
Total diamond carat weight: 0.04ct
Available in your choice of rose gold, yellow gold, and white gold
16-18" adjustable chain in matching 14K gold
SKU: N0100306

Whether you're shopping for yourself or for someone special, we're confident that you'll love this open heart diamond necklace. We invite you to explore our entire selection of fine handcrafted jewelry. Each piece in our selection is not only uniquely beautiful, but also ethically sourced and conflict-free. For questions about the mini open heart necklace, or for custom length inquiries, we encourage you to contact us at (213) 293-6088, or to reach us anytime via email at info@livenco.com.