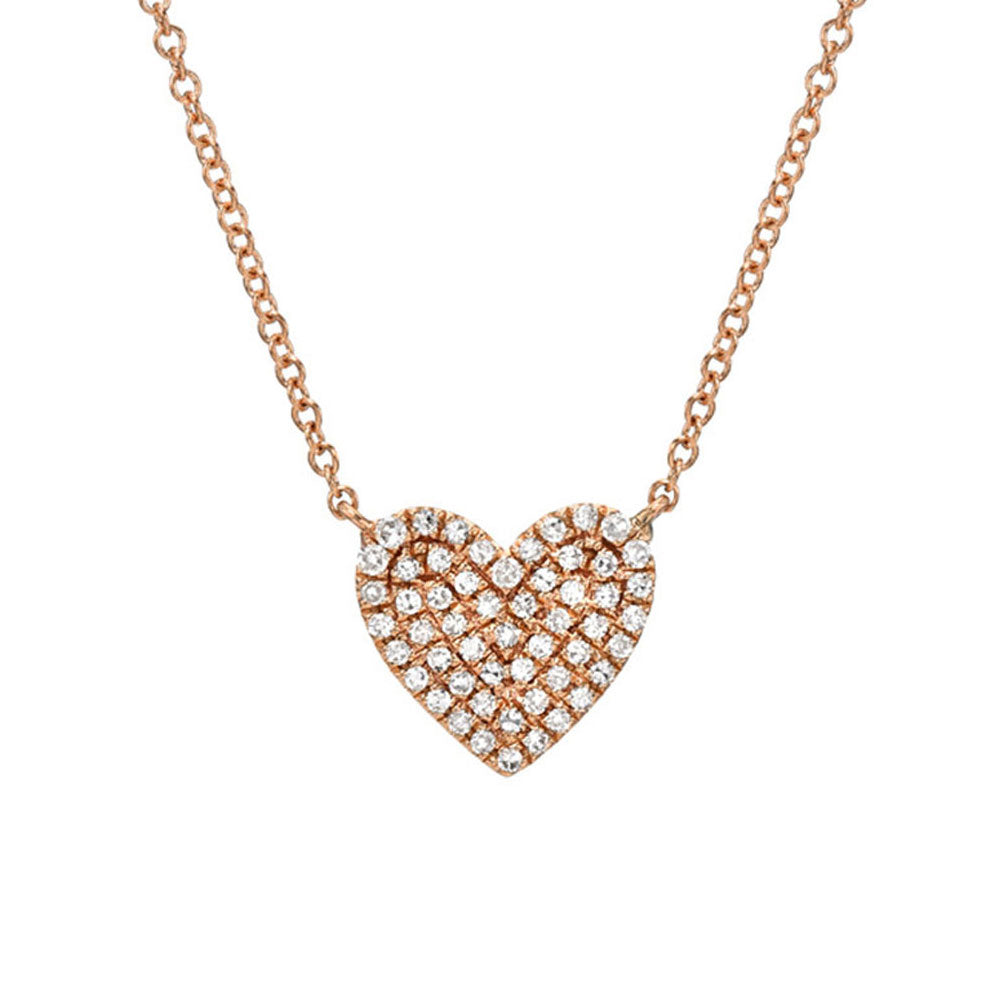 Heart of the Family Necklace
$1,150.00
In 14k gold, this heart necklace is studded with hand set diamonds and hangs on a 16-18" adjustable chain. This heart is a modern take on a traditional heart necklace - it was designed to represent family, and all the love that comes with it.
All of our jewelry is hand-made with love and attention to detail, from 14k gold settings, gorgeous micropave diamonds, and dainty delicate chains. 
This extra-special necklace was designed especially to represent the love of a family. Here are a few of the top features:

Available in rose gold, yellow gold, and white gold
16-18" adjustable chain length
Total approximate diamond weight: 0.15ct
Approximate dimensions of heart: 9mm x 10mm
A gorgeous piece for layering
SKU: N0100728

We're thrilled to present an array of ethically-sourced, handcrafted diamond and gold jewelry. All of our diamonds are conflict free, and we use only the highest quality metals and techniques. This Heart of the Family necklace is a stand-out in our collection, and makes the perfect addition to your jewelry collection –– or a gorgeous gift for someone special. For questions about the Heart of the Family necklace, we invite you to contact us at (213) 293-6088, or reach us anytime via email at info@livenco.com.