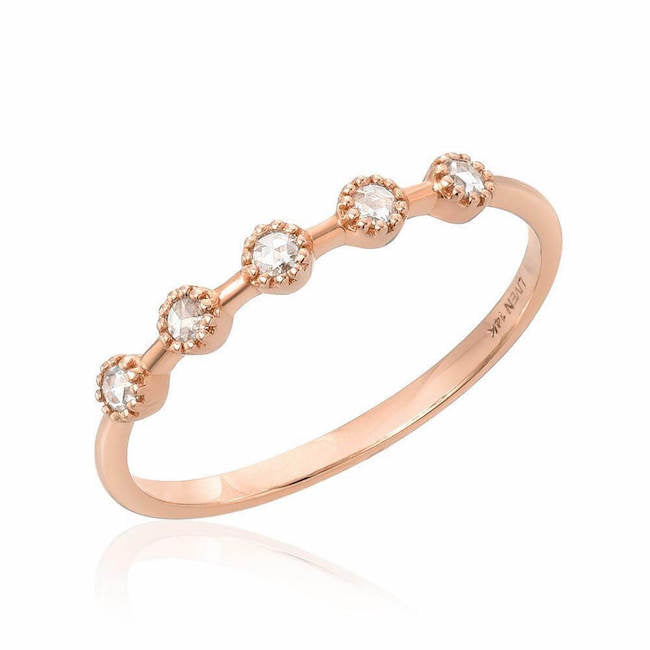 Heirloom Garland Band
$898.00
This cute ring is so wearable! Five pretty rose cut diamonds are spaced across the front of a 14k gold band in a beautiful addition to our Heirloom collection.
Custom sizes from 2-12 available to order - contact us to find out more.
This fantastic ring is so simple and versatile! Some of our favorite features of this ring include:

Available in your choice of 14k yellow gold, white gold, or rose gold
Five petite rose cut diamonds
Available to order in sizes 2-12 - contact us to find out more
Total diamond weight: 0.10ct
SKU: R01003258

We're thrilled to present an array of ethically-sourced, handcrafted diamond and gold jewelry. All of our diamonds are conflict free, and we use only the highest quality metals and techniques. This Garland Heirloom Ring is a stand-out in our collection, and makes the perfect addition to your jewelry collection –– or a gorgeous gift for someone special. For questions about the Garland Ring, we invite you to contact us at (213) 293-6088, or reach us anytime via email at info@livenco.com.