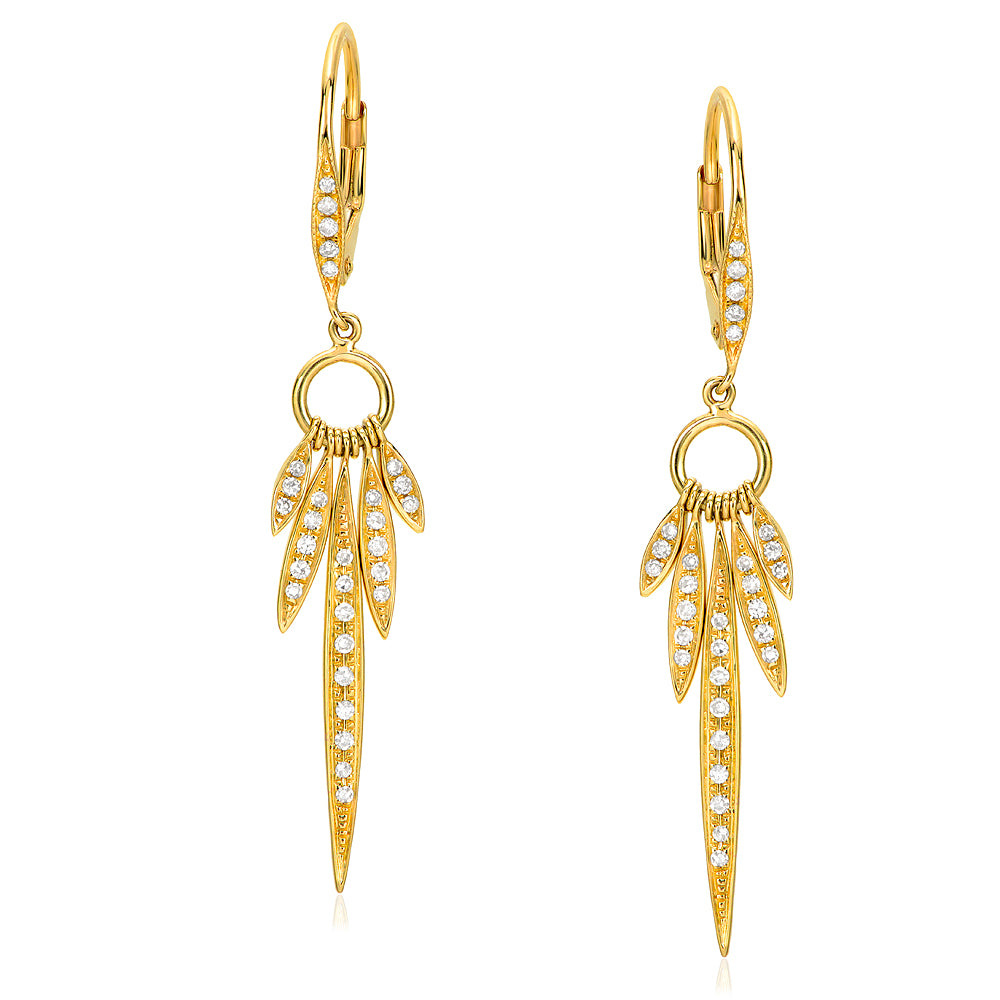 Dream Catcher Willow Earrings
$1,998.00
These 14k gold earrings are studded with diamonds, and were designed with movement in mind. Keep the dreams flowing, and we'll help you hold on to the good ones.
These elegant free-flowing earrings are a stunning statement piece. Here are a few of the top features:

Available in rose gold, yellow gold, and white gold
Total approximate diamond weight: 0.30ct
A beautiful earring with lots of movement
SKU: E0100886

With the very best in contemporary design and authentically unique, effortless luxury, we're confident that you'll adore this unique pair of earrings, and that you'll find exactly what you're looking for at Liven. For questions about this pair of earrings, help finding the perfect piece, or assistance placing an order, we invite you to reach us at (213) 293-6088, or connect with us anytime via email at info@livenco.com.