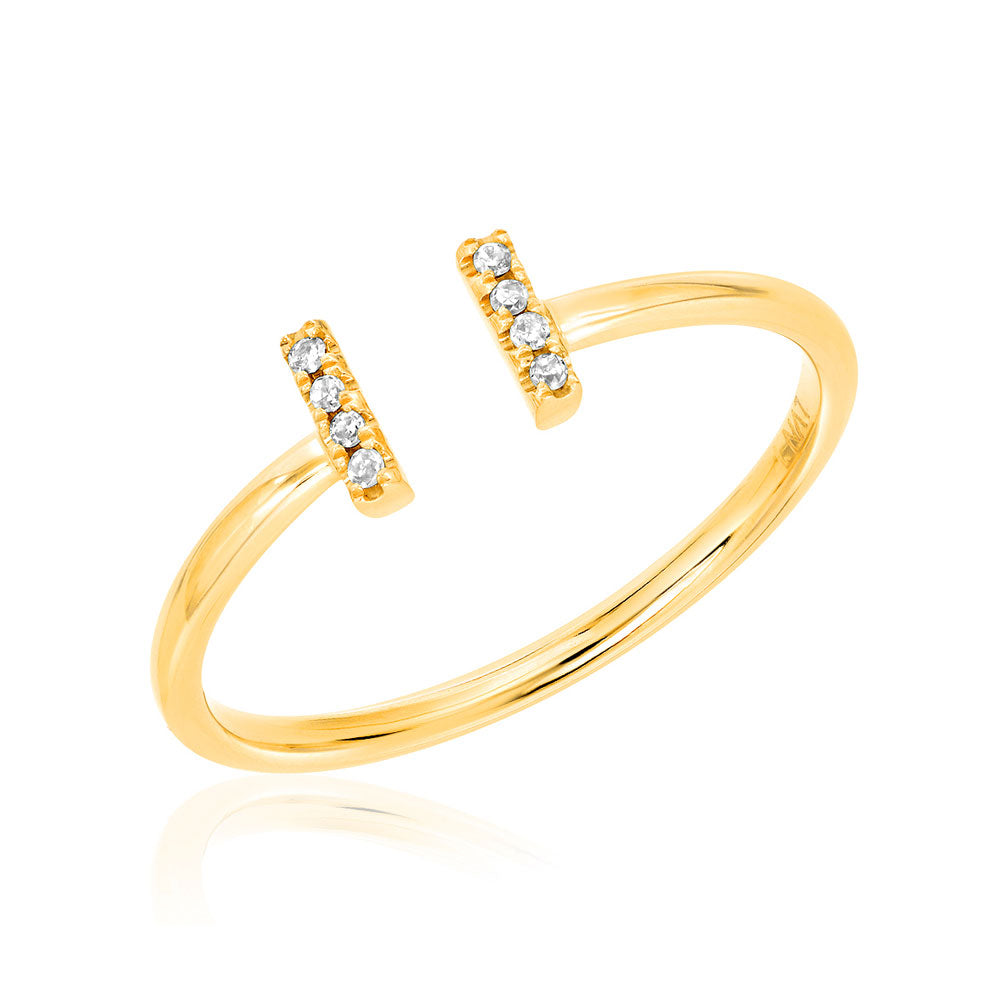 Double Bar Ring
$550.00
Our Double Bar Ring features two parallel gold bars each hand-set with four brilliant white diamonds. This 14k gold double bar ring is the essence of elegance. With a touch of classic inspiration and a stroke of contemporary design, the Double Bar Ring pairs brilliantly with everyday wear or upscale attire. Wear it on its own or stack it up with a few of your favorite contemporary rings. 
Custom sizes from 2-12 available to order - contact us to find out more.
The Double Bar Ring represents a perfect combination of everyday luxury and subtle sophistication. Check out a few of the design features that make this ring oh-so-lovely:

14k gold, available in your choice of rose gold, yellow gold, or white gold
Eight natural, white diamonds
Total diamond weight (approximate): 0.03ct
Custom ring sizes available upon request
SKU: R01002909

Like our entire collection of fine handmade jewelry, this Double Bar Ring reflects the highest standards of craftsmanship, including using only ethically sourced materials and conflict-free diamonds. To learn more about our collection, or to place a custom order, we invite you to reach us at 213.293.6088 or info@livenco.com.