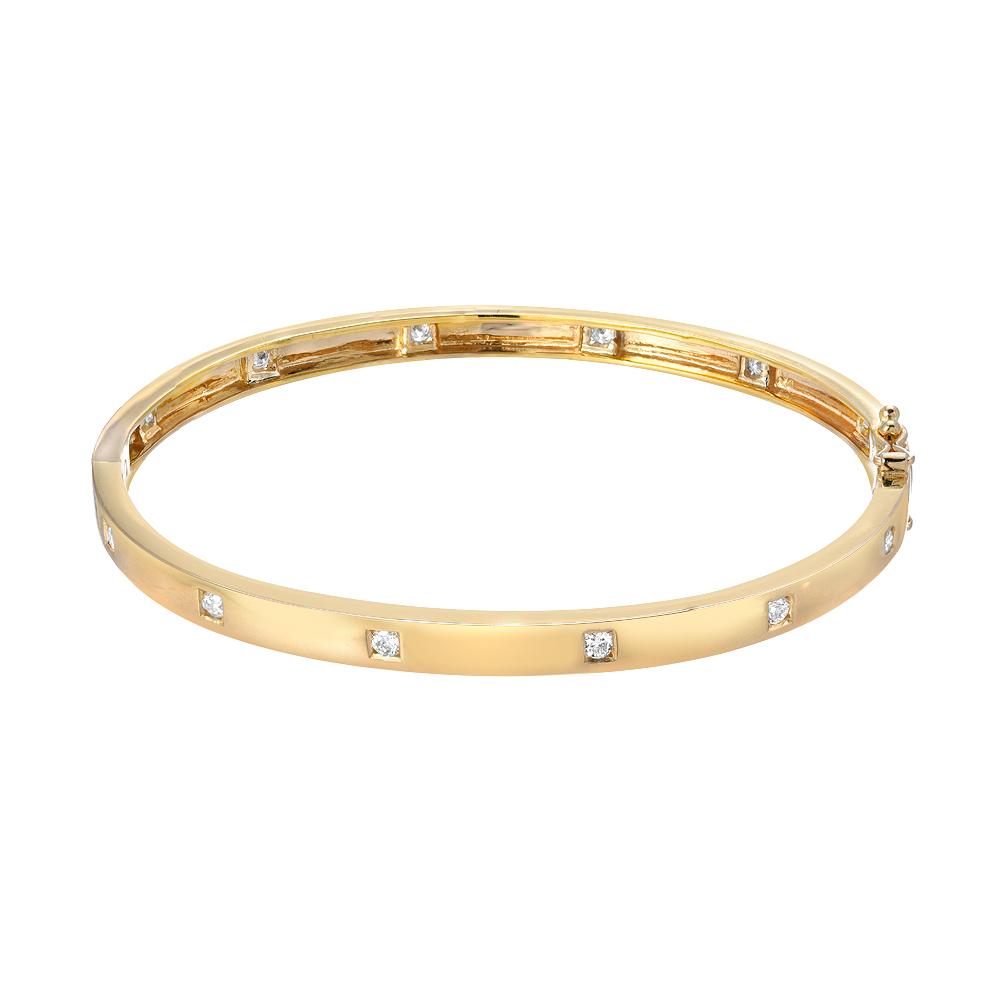 Diamond Station Bangle
$5,198.00
Add the perfect dose of subtle glamour to your next outfit with Liven's Diamond Station Bracelet! This beautiful gold bangle features evenly spaced diamond "stations" for 360 degrees of shimmer and shine. This is an easy to wear, effortlessly luxe stacking bracelet that will look lovely worn on its own or paired with your favorite bangles for a cool, layered look.  This bangle comes as standard in a 6.5" size - other sizes are available to order.
Features
Liven's diamond station stacking bangle is crafted from 14k gold and conflict-free diamonds for a timeless yet on-trend piece. Our diamond station bracelet is a true favorite from our collection, and we're sure you'll fall in love with its combination of fresh design and classic, sophisticated appeal. Additional features of this bangle include:
Available in your choice of 14k yellow gold, white gold, or rose gold
Total diamond weight: 0.42 carats
SKU: BG0100171
Discover Liven
Liven is pleased to offer fine jewelry that embodies a spirit of everyday luxury. All of our pieces are made by hand from conflict-free diamonds and ethically sourced materials, for jewelry that is as kind as it is beautiful. If you have any questions about this diamond station bracelet or about any of our other fine jewelry items, please don't hesitate to get in touch with us via email at info@livenco.com, or via phone at (213) 293-6088.