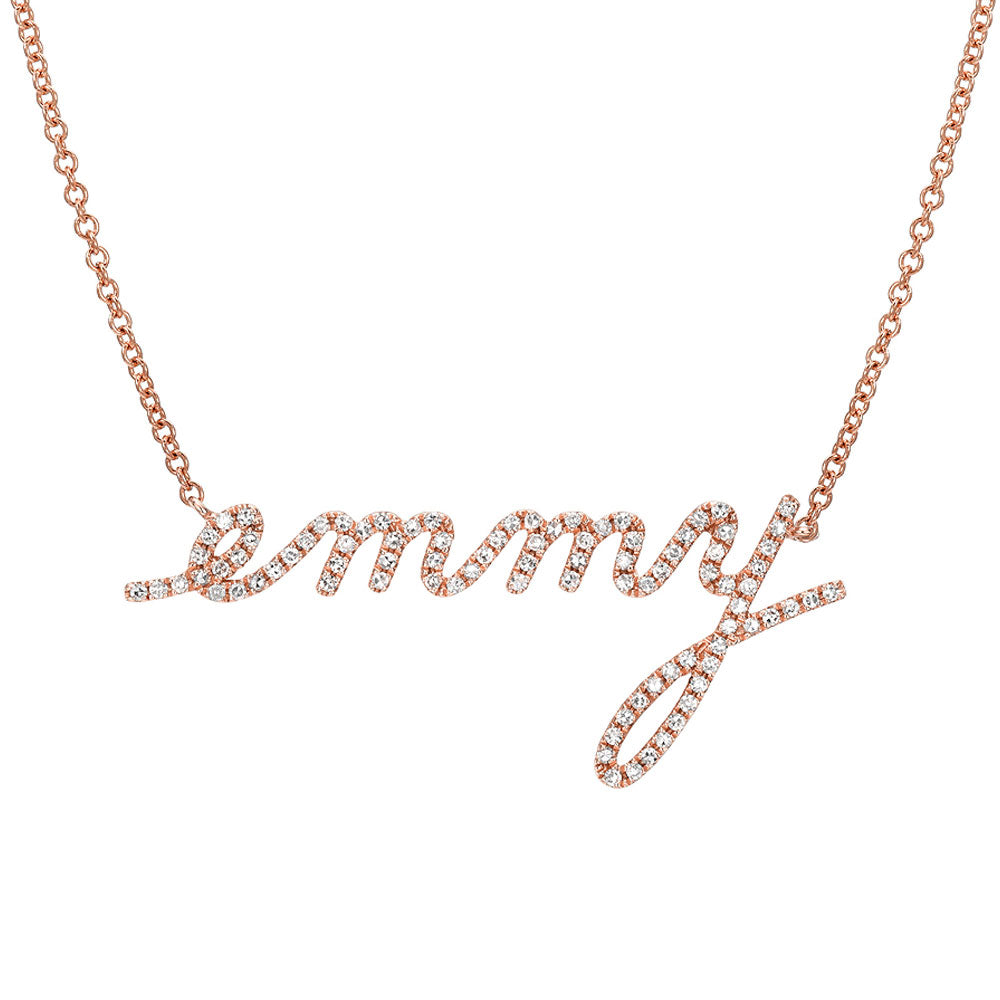 Custom Script Necklace
$1,998.00
Our handmade script necklaces are our pride and joy! Each one is created from start to finish by our dedicated Production Team, based on a handwriting sample provided by you - or your loved one. This deeply personal piece is an ideal way to celebrate someone special in your life, be it a new addition or an enduring constant.

Each necklace is made to order, and fully customizable, and the cost will vary depending on your specifications - please reach out to us to discuss your custom necklace before checking out.
This custom necklace is made-to-order by our skilled and dedicated Production Team with the utmost care and love in every step. Here are a few of the top features:

Available in rose gold, yellow gold, and white gold
16-18" adjustable chain length as standard, but custom lengths are also available
Choose any name, or word, in the handwriting of your choice as the basis for this necklace
A wonderful gift for a loved one
SKU: N0100862

Liven is home to expertly designed fine jewelry that combines timeless elements with on-trend silhouettes and styles. We strive to create pieces that feel effortlessly beautiful and fashion-forward through the use of quality materials and innovative designs. If you love this custom necklace, we invite you to explore the rest of our Necklaces Collection, featuring necklaces you'll love.