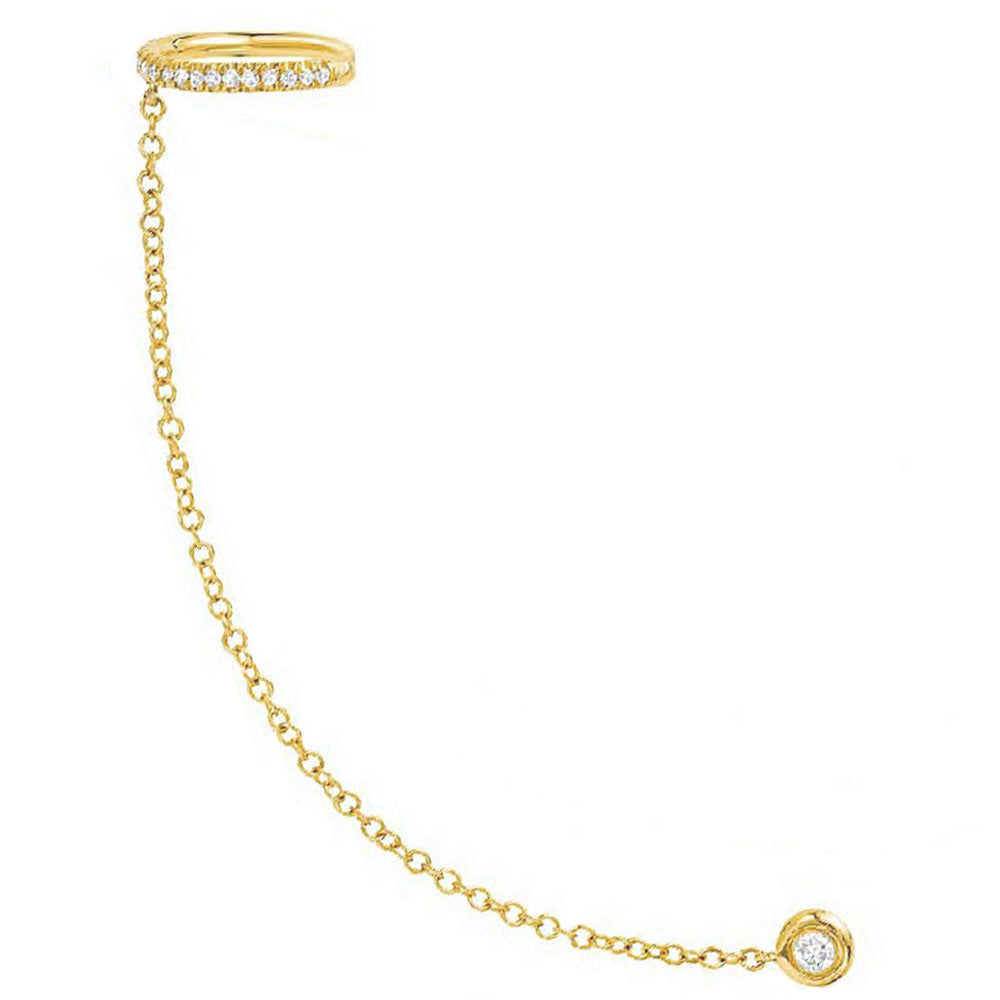 Cuff Chain Bezel Post Earring
$775.00
With this ultra-cool piece, get the multi-earring look without heading to the piercing parlor. Our classic bezel set stud and our bestselling single row ear cuff are married together by a length of fine chain, all in stunning solid 14k gold. 
To wear this earring, first thread the cuff onto your ear, starting at the top of your helix and pushing the cuff downwards until it sits in the conch. Then you can add the stud to your piercing.
Please note, this is a single earring and not a pair.
This cool, eyecatching earring is one of our fave street style looks. Here are a few of the top features:

Available in rose gold, yellow gold, and white gold
Approximate internal diameter of ear cuff: 9-10mm
Total approximate diamond weight: 0.12ct
Approximate chain length: 2"
Only one piercing needed, but can be worn if you have multiple piercings
SKU: E0100926

As with our full collection of jewelry, this funky stylish single earring features ethically sourced, conflict-free diamonds. We invite you to experience the best of both timeless influence and in-the-moment design with this diamond earring and other jewelry pieces from Liven. For help navigating our current collection, we invite you to contact us at (213) 293-6088, or reach us via email at info@livenco.com.