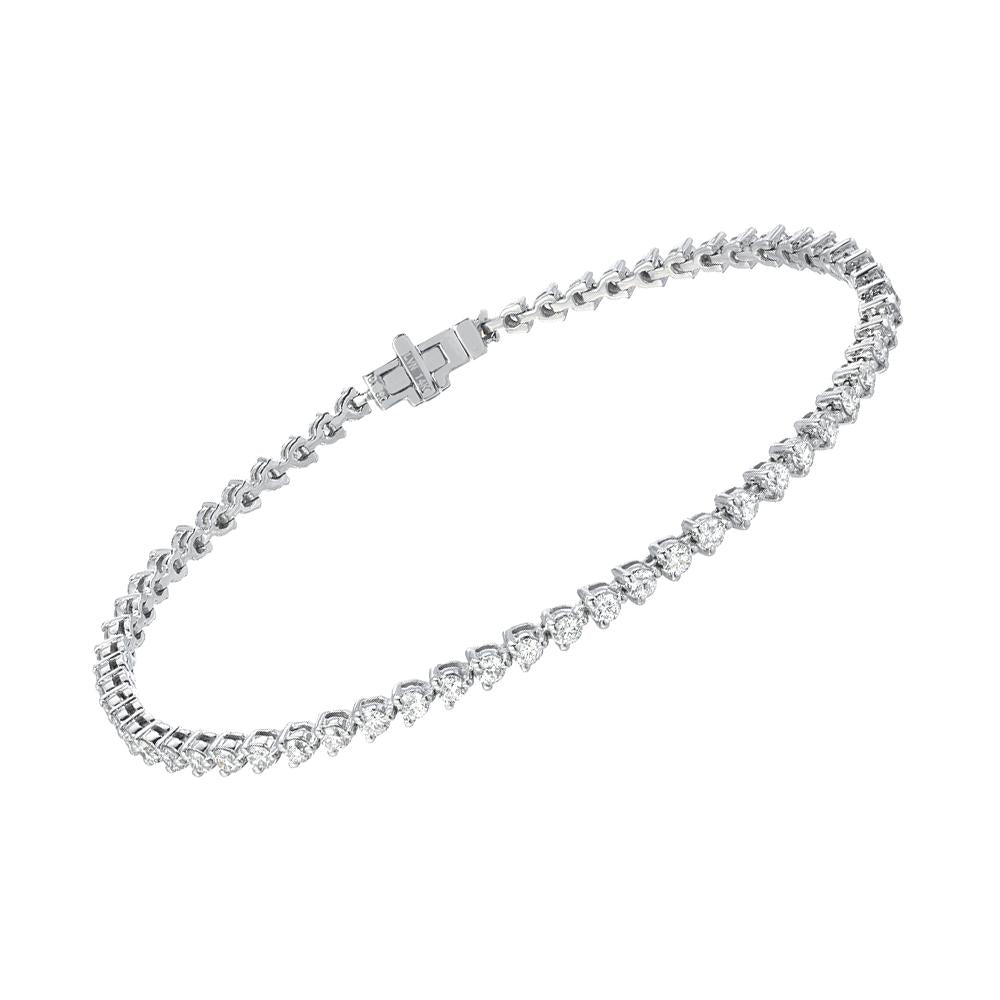 Classic Tennis Bracelet
$10,898.00
Our favorite bracelet, elegant diamonds each set with 3 prongs, timeless and beautiful. Seven inches in length; custom lengths are available to order. Made from solid 14k gold and all-natural, conflict free diamonds.
Tennis bracelets are a classic accessory. This gold and diamond bracelet features:

Hand-set, ethically sourced diamonds
Available in your choice of 14k rose gold, 14k yellow gold, and 14k white gold
7" length, with secure clasp
SKU: B0100182
Total diamond weight varies as each bracelet is finished by hand, approximate total is 1.90ct

At Liven, we're pleased to offer an array of beautiful handmade, conflict-free jewelry that you can call your own, such as this stunning gold and diamond bracelet. If you have any questions about our diamond tennis bracelet or any pieces from our collection, we invite you to contact our friendly staff at 213.293.6088, or to reach us anytime via email at info@livenco.com.