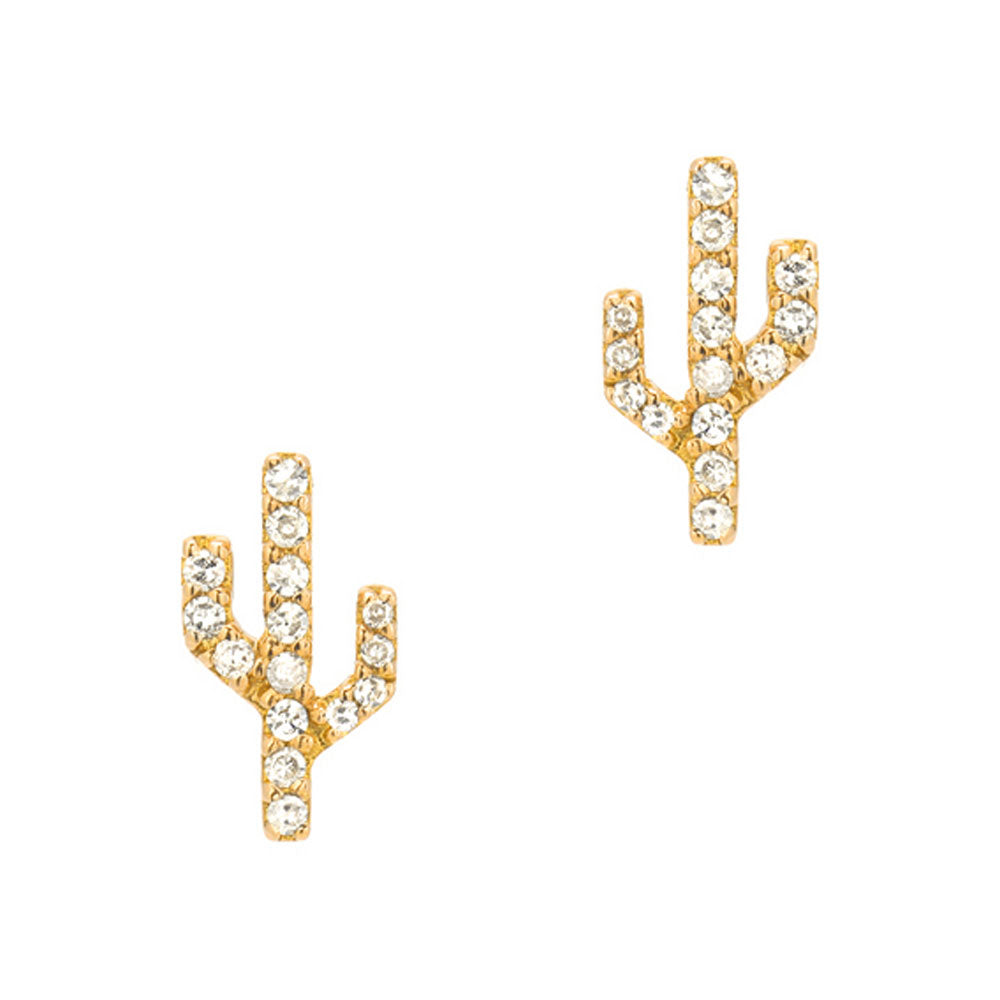 Cactus Pave Post Earrings
$825.00
Show the desert some love with these cute cactus earrings. Click here to view the matching necklace.
Saguaro cactuses can live over 150 years, quiet symbols of wisdom, preservation and provision. Their silhouettes are as striking a symbol of life in the Southwest as you can find. Add their power to your jewelry wardrobe today.
This cute cactus silhouette post earring captures the desert magic of the majestic saguaro, unmistakable and ancient. Here are a few of the top features of these playful studs:

Available in rose gold, yellow gold, and white gold
Approximate dimensions: 9.8mm x 5.5mm
Total approximate diamond weight: 0.14ct
Saguaro represent strength, providing for others and resilience - a perfect family symbol. Or just wear them to rep the Southwest!
SKU: E01001081

Liven's specialty is everyday luxury, and these fun cactus earrings are no exception. The full collection features 14k gold in modern white, soft rose or classic yellow, fabulous responsibly sourced diamonds, and one of a kind colored stones that will form the new centerpiece of your jewelry collection. Explore Liven today.