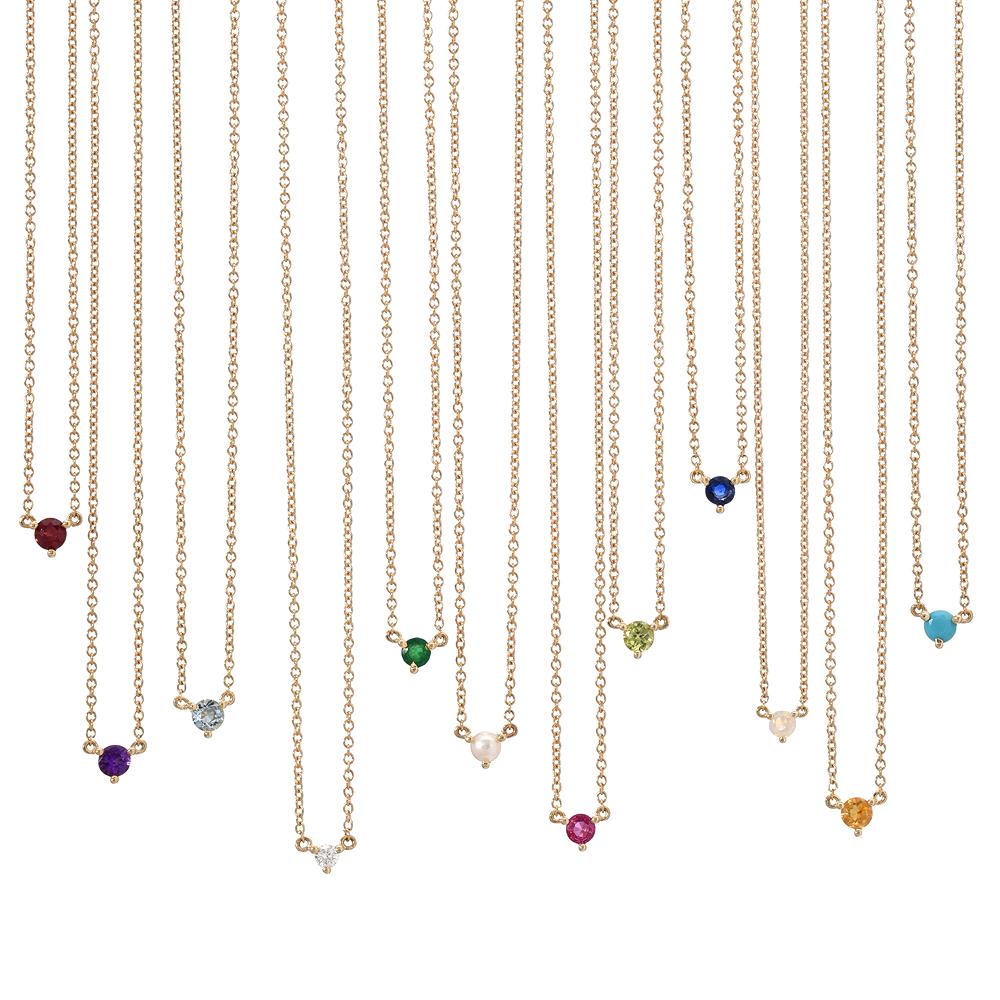 Birthstone Petite Necklace
$550.00
These are a perfect layering piece! Choose your stone and gold color, and add to your daily necklace rotation. Suspended from an adjustable 14-15-16" chain, these hand-selected stones are a beautiful tribute to someone special.
Each stone is approximately 3.0mm in diameter, except April - Diamond, which is approximately 2.0mm.
SKU: N0100771 (N0100568 for diamond)

Total colored stone weight: Varies according to stone chosen

14k gold - available to order in rose, white and yellow.

The Liven Birthstone Petite Necklace is a wonderful addition to your jewelry wardrobe. If you have any questions about our 14k gold necklace, give us a call.