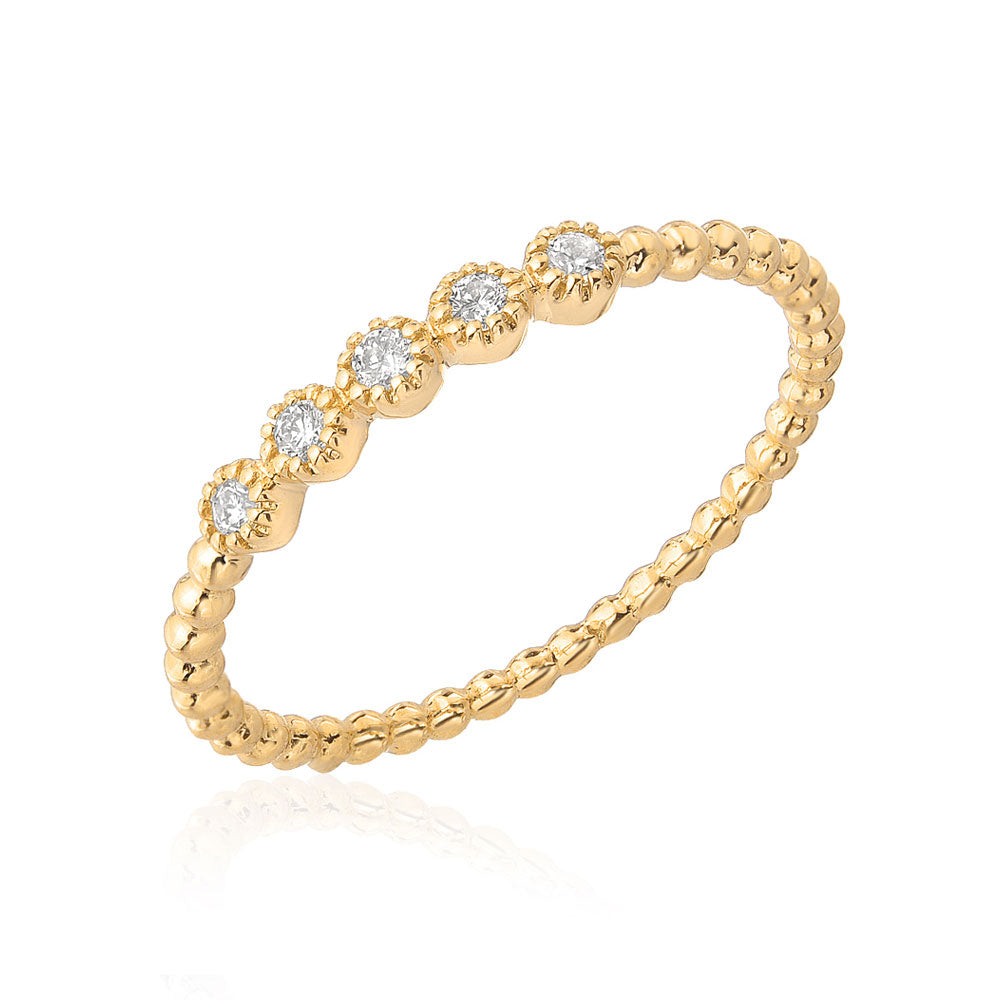 Beaded Band with Five Bezel Set Diamonds
$750.00
This 14k beaded band is highlighted with 5 petite bezel set diamonds. A cute ring to add texture when stacking.
Custom sizes from 2-12 available to order - contact us to find out more.
This adorable ring features five petite bezel set diamonds on the front of a band of hand-made gold beads. An amazing choice to add texture to your ring stack. Here are a few of the top features of this ring:

Available in rose gold, yellow gold, and white gold
Custom sizes from 2-12 available to order
Approximate width of beaded band: 1.4mm
Total approximate diamond weight: 0.09ct
A fun, vintage-style ring
SKU: R01003178

Liven's mission is to provide fashion-forward fine jewelry that is both timeless and modern, evoking an effortless, fresh sense of style. All of our diamond necklaces, rings, and bracelets use conflict-free diamonds, including this beautiful piece. If you have any questions about our company or our products, please contact us via email at info@livenco.com or by phone at 213.293.6088.